A businessman offers his boats for transfers in the coastal area affected by the La Palma volcano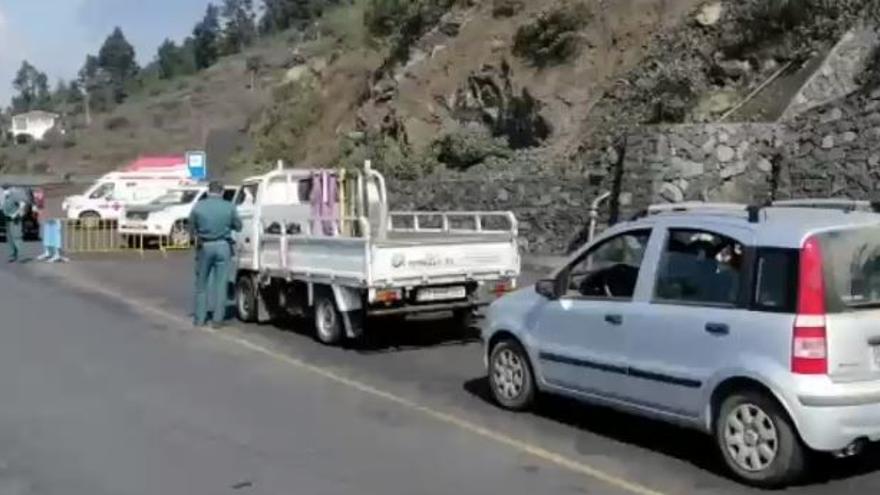 José Ramón Roca is the owner of a small fleet that usually does whale watching. Based in the Port of Tazacorte, this Catalan who came to La Palma almost 15 years ago became a pioneer in this type of business. Now, with the activity paralyzed by the incidence of the eruption of the Cumbre Vieja volcano, it has decided to put its boats at the service of farmers to facilitate access to the areas of the coast of Los Llanos de Aridane isolated by land. It also does so with the thought that "if it could be done in 1949, it can be done in 2021."
72 years ago, coinciding with the eruptions of the San Juan volcanoes, and when land communications were almost non-existent, the use of fishing boats from the Port of Tazacorte made it possible for farmers in the area, similar to the current one, to travel to their plantations to irrigate and take care of their productions.
Roca regrets that he has his fleet moored in the Marina of Tazacorte, also with his personnel "out of service" as they are included in an ERTE. Without tourist activity, the entrepreneur defends that with his boats he can do an important job, for which he needs the help of the administrations "and not run into walls." And the thing is that to be able to put this transport into service, the only thing you need is a jetty on the coast of Puerto de Naos and "not find ourselves with many obstacles", he criticizes.
This service could be programmed with different capacities and duration, and it also argues that "on a regular basis", since it has a 60-passenger boat that would take 30 minutes to make the journey, and another with a smaller capacity, for twelve people, but that In ten minutes they could make the journey from Tazacorte to the place where the jetty is built. In addition, he adds that despite the fact that the two vessels are prepared for the transfer of people, "if at any time it was necessary to move any type of machinery with a medium weight to face an emergency situation, they could be enabled."
Roca also refers to the fact that the mooring on the coast of the exclusion zone due to the impact of the volcano could be carried out with pontoons made with plastic buckets, at a cost of about 15,000 euros, as are used in tourist cities such as Lloret de Sea. These demountable infrastructures are light and absorb the force of the sea in case of worse conditions.
Roca's initiative would complement the request made by the Cabildo de La Palma to the Sermada for the same purpose. To this end, the Navy is evaluating the possibility of using the LCM-1E landing craft of the Naval Beach Group, vessels whose main mission is the movement of units and means from amphibious ships to the coast.
The Tornado Maritime Action Vessel will arrive precisely at the island in the next few hours to the area with a reconnaissance team that will study the conditions of the coast and the seabeds in the vicinity of the Port of Tazacorte. The reconnaissance team is made up of about 20 personnel, including representatives of the Tercio de Armada and the Naval Beach Group. The underwater surveys will be carried out by the Canary Islands Diving Unit.