A breakdown on a Barcelona-Madrid train leaves 960 passengers stranded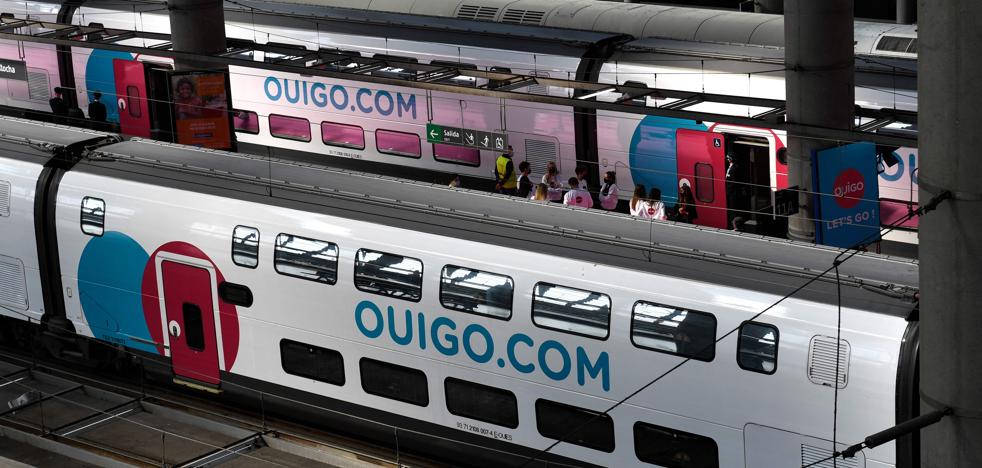 Travelers have had to go down to the tracks in the middle of the night because there was no light or air conditioning on the train
A breakdown in an Ouigo train has left 960 passengers stranded this Monday night for more than three hours between the towns of Alhama de Aragón and Ariza, in Zaragoza, on the Barcelona-Madrid route.
Ouigo has confirmed around 11:00 p.m. that there has been a technical failure that has left the train without electricity, which had a multiple unit of two trains. Travelers have had to go down to the tracks in the middle of the night because there was no light or air conditioning on the train
"Due to a technical failure, the train has run out of electricity and has stopped. We are doing everything possible to make the transfer and arrive as soon as possible at the destination. We are sorry for the inconvenience that this situation may cause », Ouigo has pointed out on his Twitter account.
Around 2:00 a.m., the train has begun to go back to the Calatayud station, after the Ouigo technicians have tried to repair the fault 'in-situ', without success, according to a statement from the company to which it has had access Europe Press.
From there, the company has divided the multiple unit and has chartered the non-damaged train unit bound for Madrid-Puerta de Atocha. In turn, another Ouigo train has left Barcelona for Calatayud, where it is expected to arrive at 5:00 a.m. to transfer the passengers who were in the damaged unit.
"Following all the security protocols, from Ouigo we are working hand in hand with ADIF, Civil Protection and the emergency services to transfer passengers to another Ouigo train, as quickly as possible and to be able to reach the train station. destination," the company said in a statement.
On social networks, many travelers have shared videos of the incident and have reported that they have been standing for hours. In the images you can see some Ouigo users dancing and singing to make the wait until the evacuation is carried out more enjoyable.
Ouigo has detailed that they will compensate travelers with a full refund of the tickets, in addition to an extra compensation of 200 percent of the value of the tickets.
At the moment, the reasons why this incident has occurred are unknown and the company has announced an investigation to clarify what happened.