A "botanical explosion", this Monday in the program 'ConCiencia Canaria'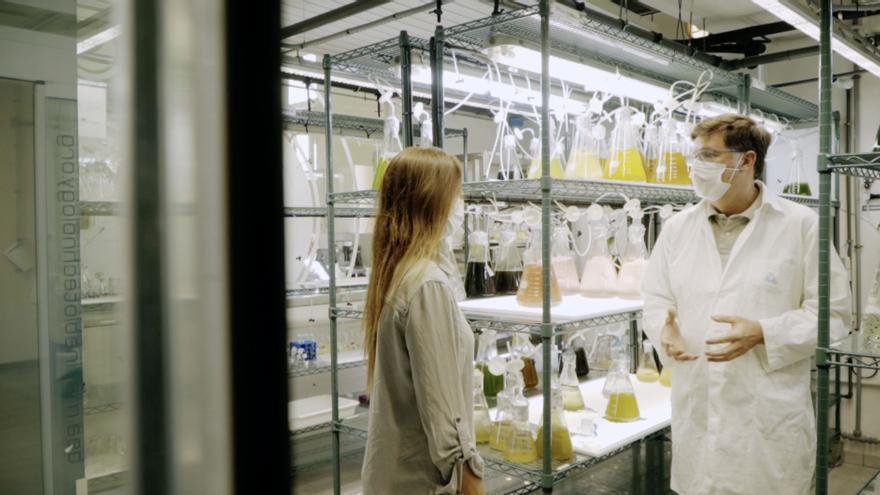 Canarian awareness, Canary TV program, offers this Monday, July 5 at 11:00 p.m. the episode with the title "The landscape", which begins its journey through one of the most emblematic places in the Canary Islands: the Garajonay in La Gomera, a millenary space that continues to maintain its mystery and beauty despite the ravages of time or fire. Its curator, Ángel Fernández, will be the specialist who will show how all the professionals who work in this unique park in the world redouble their efforts to repopulate and preserve the flora it houses.
It is not the only "botanical explosion" to which it peeks Canarian awareness. The program also visits a pioneer farm in its concept that generates a unique landscape. This is the case of Platanológico, on La Palma, to discover how the biologist Francisco García has managed to mimic it with the wildest nature.
This edition also travels to Fuerteventura where Carlos Chiara tries to conserve millenary millennium seeds in the Canary Islands from Latin American countries that have been lost. His rescue will translate into new plantations of this cereal in the future that will allow to preserve the variety of plant species.
The research carried out at the Palmetum, in Tenerife, is also of special relevance. An ecological and sustainable garden where more than 2,000 types of palm trees coexist and that was built on what was previously a landfill.
Canarian awareness reveals, on the other hand, the benefits of algae in the Canary Islands, plantations that do not compete with other crops, which have the advantage of being close to the sea and favoring the circular economy.
Throughout the episode, the show delves into the importance of conserving forests to curb climate change and offers facts like this: it takes 22 large trees to absorb the CO2 emitted by each person per year.