A blind official from Elda has been unable to work for 14 months due to lack of means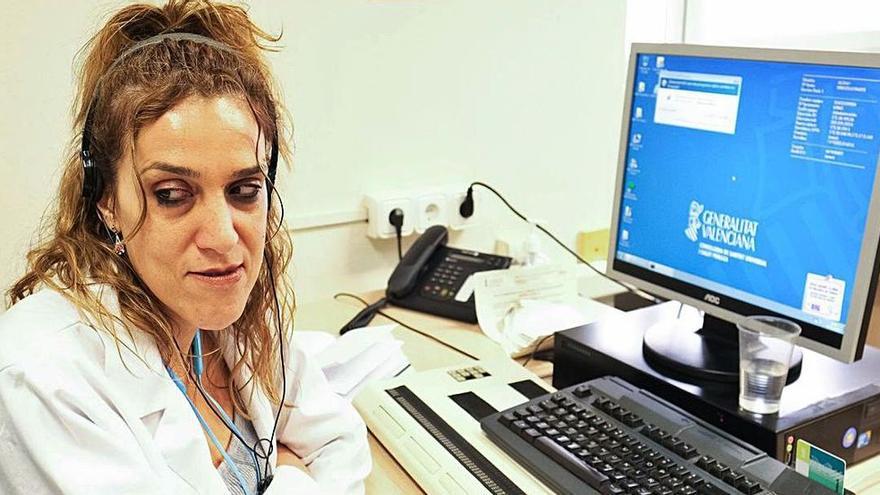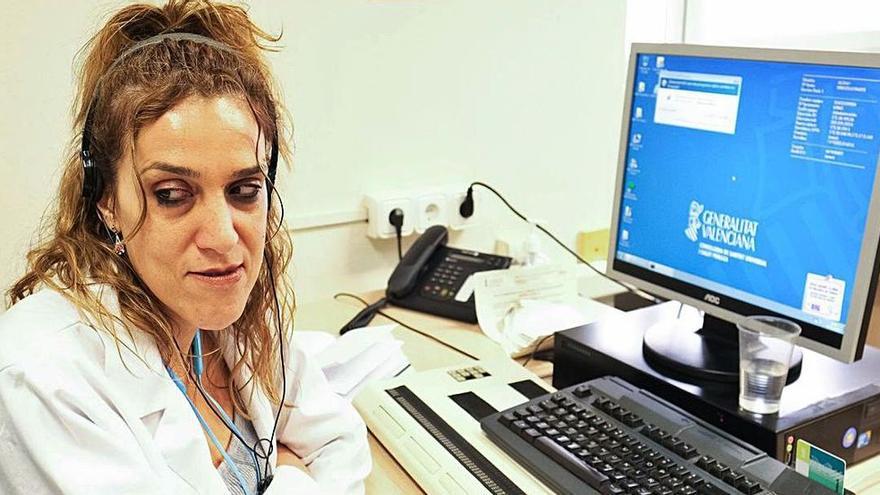 "I am frustrated by this situation, I feel completely unmotivated and also exhausted from insisting so much that they fix this situation and not getting anything", explains the affected. Nonetheless Carolina does not miss a single day of work and strictly covers the working day assigned to her: from 8.30 am to after 2 pm. She is a career administrator and for ten years she has had a permanent position in the Medical Inspection of the Elda Health Department. He had never had a problem. Being blind – he can only distinguish some colors – his work station was adapted and he could carry out the assigned functions. Basically, register in the Health database various documents and ortho-prosthetic materials, medical discharge proposals as well as resolutions of the medical disability assessment team and the National Institute of Social Security. That is to say, the same functions that his partner and his team leader perform. However, in February of last year the Ministry decided to change the applications of the computer program without having the staff or previously carrying out any tests and knowing, in addition, that Carolina suffers a visual disability that requires specific applications.
"From the first moment I realized what was happening But I understood that it was a bad time because a few weeks later the coronavirus pandemic began and the situation in the health system was very complicated at that time and the staff was saturated. But more than a year has passed and those critical moments of the covid have been overcome. However, here I am, crossed my arms, unable to do anything while my colleagues have to make an extra effort to take on their work and mine, "he laments.
Tired by the disinterest of the Administration, she decided to go to the ELEVEN to mediate in the matter. "I know that they have tried but they have not listened to them either. The only explanation I have received so far is that the Department is not going to change an entire computer system for a single person. And that, in any case, they will try to correct the problem in the next update of the program ", explained yesterday the affected while Health did not pronounce itself in any sense after the consultation of this newspaper. The truth is that four months have passed and the update "neither arrives nor is expected." In fact, no one has contacted Carolina in all this time.
All you can do is pick up the phone. But you can't even do a simple check on your computer. So she spends hours listening to television series, going down to the entrance of the medical center to bring coffee to colleagues or talking on the phone with friends. "I want to work and earn the salary that I receive at the end of the month fulfilling my work obligations. I have not overcome an opposition to follow the Netflix series in my job. This is affecting me a lot and they are taking away even the desire to come. I feel terrible for my colleagues and this is not to laugh, it is to cry, "he says finally, pointing to a computer that he cannot use.
Overcome tough oppositions to finish as a telephone operator
Carolina Torres has been in the Public Service for 16 years. She overcame tough oppositions in her first call and started as a fellow in the Social Welfare area of ​​Alicante. At the end of her internship, she became an interim administrative officer at the Benalúa Palace of Justice. And for 10 years he has had a permanent position in the Medical Inspection of the Elda Health Department. "And all this to finish as a telephone operator because it is the only thing I can do now," he says with resignation.