A BBVA security chief admits that he gave customer data to the Villarejo network | Economy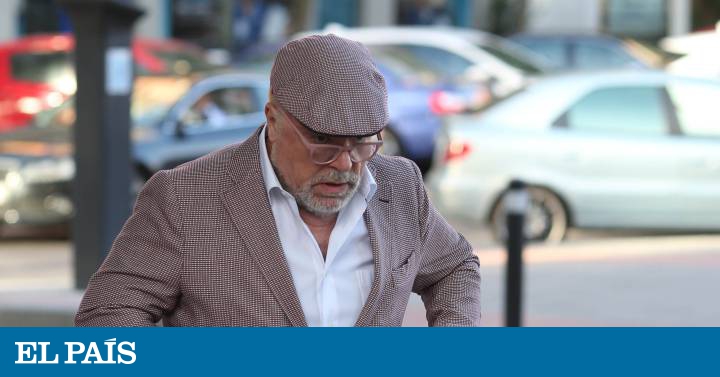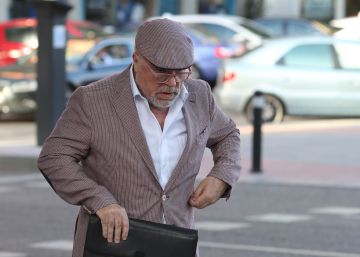 César Bilbao, former head of Security for BBVA in Latin America, acknowledged this Thursday at the National Court that he provided data of clients of the entity to the corrupt police network headed by Commissioner José Villarejo, but that he did it believing they were for police investigations officials and not for the private business of that, according to legal sources. Bilbao has appeared as accused this morning before the judge investigating the case, Manuel García-Castellón, specifically in piece number 2 of the 13 that accumulates the cause, baptized as Iron. It investigates the alleged espionage carried out by Villarejo commissioned by the law firm Herrero y Asociados at a law firm.
Bilbao was direct subordinate of Julio Corrochano, Commissioner of National Police and former Chief of Security of the bank, currently released on bail of 300,000 euros in another cause of the Villarejo case, number 9, on the hiring of Villarejo by BBVA to obtain information about Sacyr when this construction company tried to relieve Francisco González at the head of the bank between 2005 and 2006. According to sources present at the interrogation, Bilbao has stated that in 2013 he received requests for information on the lawyers of the Balder firm - formed by lawyers who left Herrero and Associates - by the inspector Constancio Riaño.
In those years, Bilbao was in charge of banking security and fraud prevention of BBVA. According to legal sources, he said that he responded to Riaño's requests without assessing the content of the petition, assuming they were part of an official police investigation. He stated that normally these types of requests for information from the Police about clients of the entity, were previously transferred to the legal department of the bank, but sometimes, due to overwork, they were answered directly. In the summary of the Iron piece there are emails between Constancio Riaño and César Bilbao that indicate that the information actually circulated between them without the intervention of the legal department of the bank.
This Thursday the Treasury inspector Antonio Chaparro has also been charged as accused in the same piece, who is credited with providing tax data on the Balder office as a legal entity to the Villarejo network. According to sources present in the statement, Chaparro has said that he did not remember distributing that reserved information, and pointed out that it is possible for someone to access it with the keys of his computer, since at the time the consultation on the firm was made He was not in his office.