a 78-year-old man collects 100,000 signatures to claim face-to-face care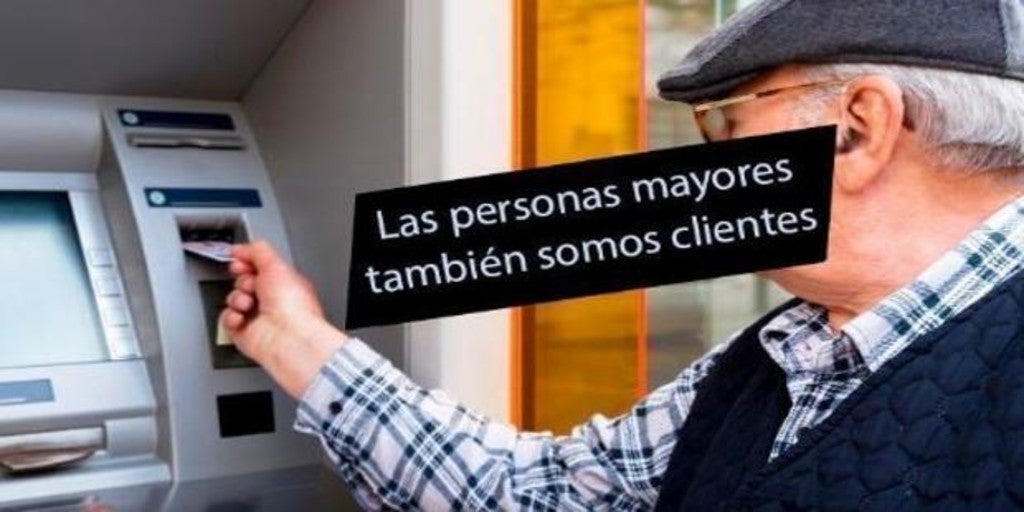 Valencia
Updated:
Keep

A 78-year-old man residing in Valencia has collected 100,000 signatures in the last four weeks to demand from the banks "a more human treatment in bank branches", since it feels
"separated" because almost all procedures are telematic.
"I am almost 80 years old and it makes me very sad to see that the banks have forgotten older people like me", regrets Carlos San Juan in the petition started at 'Change.org/SoyMayorNoIdiota'. "Now almost everything is online and not all of us understand each other with machines. We do not deserve this exclusion, "he claims.
In his initiative, broadcast by the platform, this man explains: «
They keep closing offices., some ATMs are complicated to use, others break down and nobody solves your doubts, there are procedures that can only be done online…
And in the few places where there is face-to-face attention, the hours are very limited, you have to make an appointment by phone, but you call, nobody picks up and they end up redirecting you to an application that, again, we don't know how to use, or sending you to a far branch which you may not have a way to get to."
For the promoter of the campaign, this is neither fair nor humane. "Before, you used to go to the till and make a payment or any other procedure, but more and more, for simple procedures, you are required to use complex technologies that many of us do not know usesr", he notes.
In his collection of signatures, San Juan recalls that "many older people are alone and have no one to help them", while many others like him want to remain "as independent as possible" even at their age. He thus insists on the need for "banks to attend to the elderly without technological obstacles and with more patience and humanity, and to maintain open offices where a person can assist you; that not everything is online.
Carlos, who calls himself a Valencian by adoption because he has lived in Valencia for more than 60 years, points out that although for a young person a digital procedure surely does not involve any effort, for many older people withdraw money or make a transfer
becomes "impossible" if it is for a mobile application.
"Humiliated"
He acknowledges that he has come to feel "humiliated" by asking for help at a bank and that They will speak "as if I were an idiot" for not knowing how to complete an operation, as well as that he has seen that mistreatment directed at other people. "It hurts a lot to feel like this," he stresses. Older people exist, there are many of us and we want to be treated with dignity. We are only asking that they be enabled sections in branches in which they stop excluding us".
Carlos considers himself lucky, because at 78 and a half years old he can make decisions about his pensions, his savings and what he wants to do with them, but he warns that "with such complexity" he feels that they are incapacitating him.
"We have to fight for our rights., peacefully but relentlessly", he exclaims, emphasizing: "In the first half of last year, the five Spanish banks on the IBEX 35 earned more than 10,000 million euros, so making branches more accessible does not seem like an impossible investment to make. pose. This request is 100% feasible and in an aging population like ours, there will be many clients who can benefit from it.