A 47-year-old woman murdered in a new macho crime in Elche | Society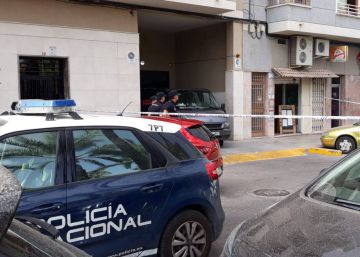 A 47-year-old woman has been stabbed to death this morning in the garage of her home, located on Felipe Moya Street in Elche (Alicante). The alleged aggressor is his partner, who was the one who notified 112. The man, 51, is in custody and remains in the National Police.
Apparently, the woman left or came back from work around 7.30 in the morning when she was attacked. According to sources of the National Police, the alleged aggressor, surrounded by witnesses, has openly stated that "he had killed his wife."
Subsequently, the aggressor called 112 and in the place where the events took place, officers from the Local Police of Elche and SAMU appeared. Sources of the Cicu (Center of Information and Coordination of Emergencies) have explained that it has tried to reanimate to the victim, who finally has passed away.
The City of Elche has called three minutes of silence for this "sexist murder" and has shown his "condemnation, indignation and rejection for this new and cruel manifestation of gender violence."
Unbearable.
Our society can not tolerate this #ViolenciaMachista that murders women, destroys families and marks for life some sons and daughters. DO NOT. We will not stop. #Not one less.
My love and hug for the family and friends of the murdered woman Elche for her partner. pic.twitter.com/JU6XfCa4Rf

– Pedro Sánchez (@sanchezcastejon) July 13, 2019
The acting President of the Government, Pedro Sánchez, has posted a message on Twitter in which he sends his "affection" to the family and friends of the victim.
Since there are official figures, 1,005 women have been killed by sexist violence. 29 so far this year, two cases in research and 19 orphans. The victim assistance telephone number is 016, it is available 24 hours a day in 51 languages. It does not leave a trace on the invoice, although it must be deleted from the call register.
(tagsToTranslate) murder (t) woman (t) 47 (t) year (t) new (t) crime (t) sexist (t) elche (t) stop (t) man (t) manifest (t) haber ( t) kill (t) pair (t) witness



Source link