A 2.5 meter scroll, the new historical jewel of Toledo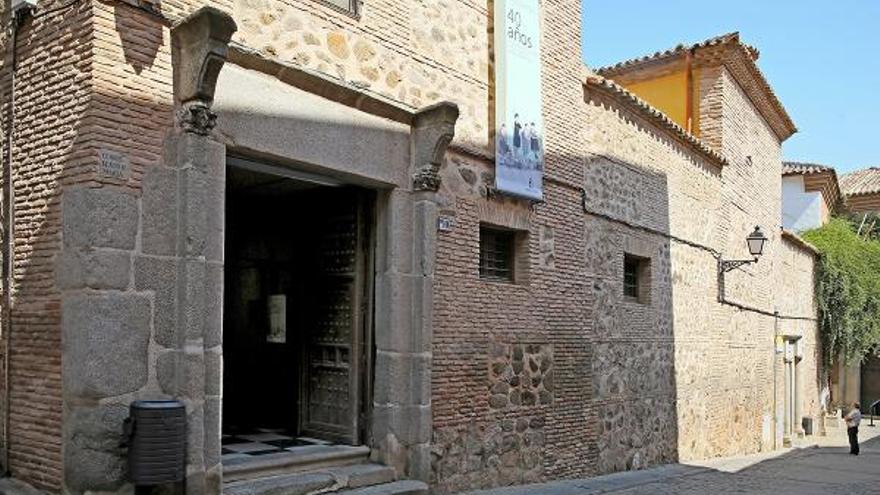 x Provincial of Toledo (AHPTO) exhibits during this month of November, within an exhibition on the Middle Ages, linked, in turn, to the VIII centenary of the birth of King Alfonso X El Sabio, a parchment from the year 1420 very unique due to its large dimensions: two and a half meters in length.
The Archive knew of the existence of the document, which has been described for quite some time, but it was folded and its dimensions were not known until now, when the document was prepared. exhibition 'Stories of the Middle Ages', as the director of the AHPTO, Carlos Flores, has explained to Efe, who has said that it is "relatively rare" that scrolls of these measures appear.
In fact, it took several people to open it completely for its assembly in the exhibition.
Actually, It is not a single scroll; they are three sewn, dated December 30, 1420 in the Toledo monastery of San Clemente and whose content is a legal act between this monastery and the Order of Calatrava.
The monastery received for rent some land located in Azután (Toledo) owned by the Encomienda de las Casas de Talavera of the Order of Calatrava and, in exchange for enjoying these lands, it had to pay the Order 26 gold florins of Aragon and 20 maravedíes in white, at the rate of two white per maravedí.
The large sewn parchment shows, on one side, the point of view of the Dominican nuns, and on the other, that of the Calatravian friars together with the corresponding legal formulas and the demarcation of the affected lands.
This scroll is part of the exhibition on the Middle Ages organized by the Provincial Historical Archive of Toledo and which shows, until the end of November, documents from the beginning of the 12th century in three areas: actions of kings and nobles, Church activity and social minorities, Muslims and Jews.
The Middle Ages "is one of the most fascinating times", since it was the millennium in which what is now understood by "Western civilization" was formed, both in its political organization and in its cultural and ideological references, languages ​​or daily life, explains the director of the Archive.
"The Middle Ages is near, but also distant enough to spur our imaginations and, in fact, it still inspires many popular movies, books and television series today, "he emphasizes.
In this period, written documents began to appear in sufficient numbers to be preserved in the archives and, in fact, the oldest documents of the AHPTO are from the beginning of the 12th century.
Thus, among the 22 documents on display is the oldest in the Archive, dated 1207: a privilege by which Alfonso VIII confirms to the monastery of San Clemente all the donations he had received from both himself and his grandfather, Alfonso VI. .