A 17,300-year-old kangaroo is Australia's oldest rock painting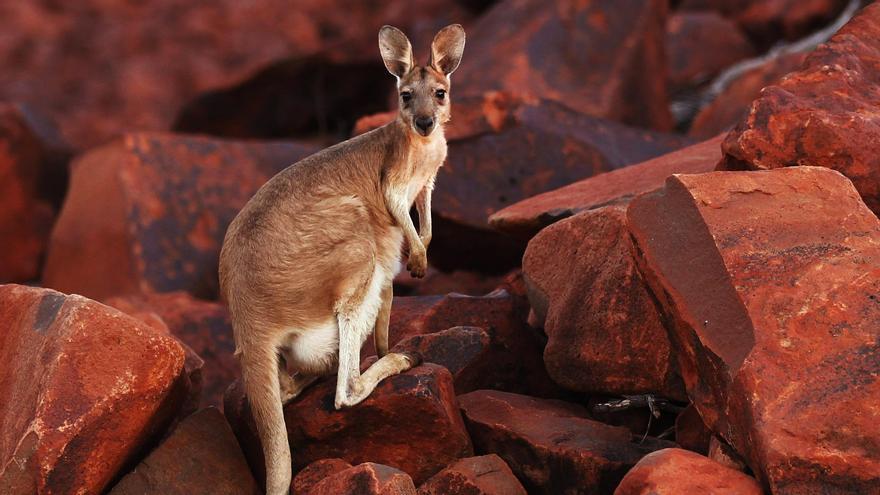 The figure of a two meter kangaroo has been identified as the oldest intact cave painting of Australia, with an estimated age of 17,300 years, publishes this Monday the scientific journal Nature Human Behavior.
This painting has been found in the Kimberley region of Western Australia, and the approximate antiquity has been established from a radiocarbon dating, as noted by researchers at the University of Melbourne.
"This makes it the oldest known in situ painting in Australia," said researcher Damien Finch.
"This is a significant finding as through these initial estimates, we can understand something of the world in which these ancient artists lived," Finch added.
The research in Kimberley is part of a project focusing on Australian rock art, led by Professor Andy Gleadow of the University of Melbourne and in collaboration with the University of Western Australia and the Australian National Organization for Science and Technology, among others.
The kangaroo is painted on the sloping ceiling of a rock shelter on the Unghango clan estate in Western Australia.
"This iconic kangaroo image is visually similar to island rock paintings in Southeast Asia dated more than 40,000 years ago, suggesting a cultural link and hinting at even older rock art in Australia," said Sven Ouzman of the School of Social Sciences at the University of Western Australia and one of the principal investigators on the project.