A 14-year-old teenager is murdered in Oviedo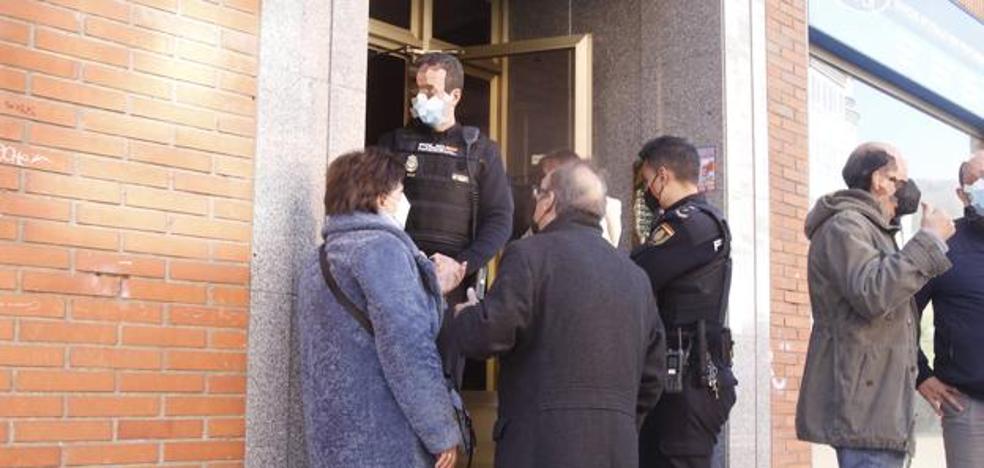 The minor was found at a neighbor's home with stab wounds. The alleged assailant was taken to University Hospital.
A 14-year-old teenager appeared dead this Tuesday with stab wounds, in a house at number 69 on Vázquez de Mella street, in Oviedo. Inside the home there was a man, supposedly her aggressor, who was transferred to the Central University Hospital of Asturias.
The 091 room received a call at four in the afternoon warning that "there was blood on the landing" of the building's portal. Agents from three patrols of the Superior Headquarters went there, who had to enter the house through the window. The police investigation is currently underway. A coroner is also at the scene.
According to the first information, the lifeless body of the minor appeared in a house on the first floor of the building. The victim lived with her family on the fourth floor, where her father and her brother were waiting for her to eat. When she did not arrive, her brother, at the direction of her father, went down to the street to look for her, but at the height of the first floor he observed a trail of blood coming out of one of the dwellings of a dwelling. Inside it already lay her sister.
The alleged aggressor had been installed in the building for twenty days, and a priori he had no relationship with the teenager.