95,549 twenty-somethings have already received a dose of the covid vaccine in the Canary Islands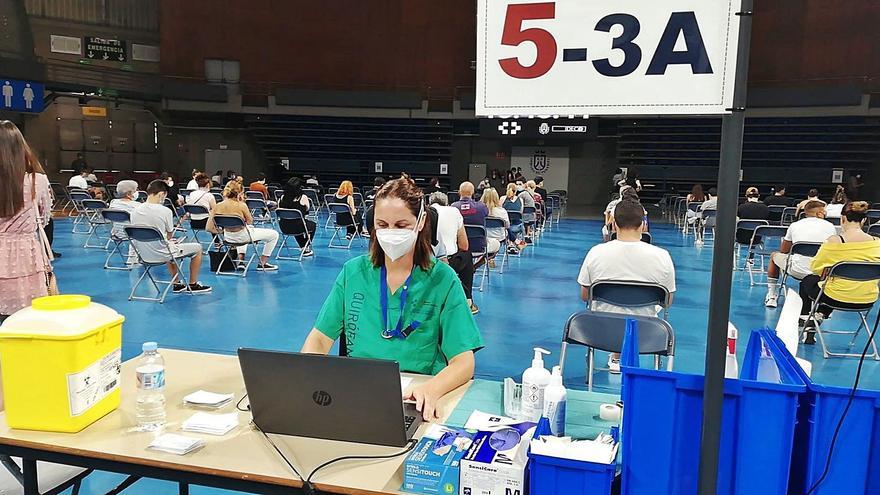 Health has explained that the objective of these appeals is to speed up and facilitate the vaccination process yesterday, Saturday and Sunday, for the population that finds it more complex to attend by appointment. In the first hour of yesterday, 2,500 young people from Tenerife and Gran Canaria had already been vaccinated, including those over 18 who also had the option of getting vaccinated this weekend without an appointment.
A total of 95,549 young people aged between 20 and 29 have received a dose, which represents 37.95% of this age group, according to data from the Ministry of the Government of the Canary Islands. Regarding the group made up of adolescents between 12 and 19 years old, there are already 13,785 people who have received a dose of the vaccines, 7.67% of the target population of this age group.
It must also be said that the Canary Islands is the autonomous community in which the least percentage of the population over 12 years of age has received full vaccination, with 55.8%, just above the autonomous city of Melilla, 4.5 points below of the national average, which is at 60.3% and at 14.8 points in the leading region, Asturias, the only one that so far has exceeded 70% immunity.
The Archipelago is above the national average in complete vaccination among people between 20 and 40 years of age and is below the rest of the ages (except those over 80, a population already covered throughout the country). Among people over 40 years of age, the Canary Islands is the community with the least coverage with the full guideline, 78.5% compared to a national average of 84.9%,
Thus, the complete vaccination in the Canary Islands of people aged 70 to 79 years is 95.1% (with the national average at 97.9%), between 60 and 69 have a complete schedule in the islands 76.1 % (with the Spanish average at 85.4%), between 50 and 59, 83.1% (versus 86.9% nationally) and from 40 to 49 it is 64.3% (with the Spanish average at 70.2%). In the age group from 30 to 39 years, the Islands have completed the vaccination of 31.8% of the people, when the national average is 26.8%,