87.2% of teachers are in favor of postponing the 2021 exams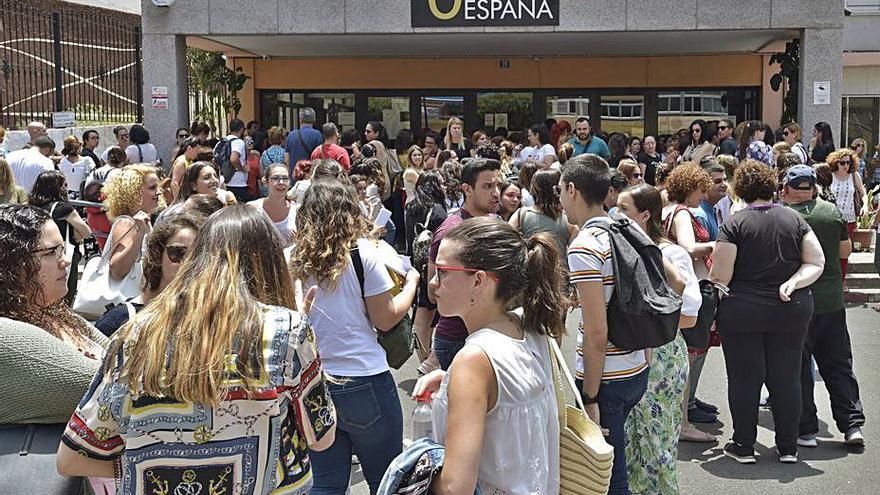 87.2% of the teaching staff are in favor of suspending the holding of the competition call in 2021 given the current health situation, according to a survey carried out by the STEC-IC union.
According to the organization, "the total number of responses obtained has been 4,849 in less than 72 hours, which gives us an idea of ​​the great existing concern as well as the opinion of a large part of the candidates for the oppositions ". Although 12 percent of those surveyed are in favor of maintaining the call for employment provision in the terms agreed with the Ministry of Education, most of the teachers consulted prefer its postponement.
Thus, the majority feeling, according to said consultation, is to postpone the call given the situation of pandemic by Covid-19, and that these tests can be held later, and in coordination with the rest of the autonomous communities "when the conditions sanitary allow it ".
The STEC-IC points out that to all these consulates there are other "1,275 contributions or diverse proposals that offer suggestions or alternatives" that will be valued by the organization. In this sense, the National Secretariat of STEC-IC will address in a future meeting "the results of this survey and the general situation in this regard, in order to make the appropriate decisions and defend them before the Ministry of Education, Universities, Culture and Sports of the Government of the Canary Islands and before the Ministry of Education and Professional Training ".
1,377 spaces
The competitions in Secondary, Vocational Training and Language Schools in 2021 provide 1,377 places in their different categories, as agreed on November 23 at the meeting of the Sectorial Table in which the General Directorate of Personnel and representative union organizations participated of the teaching staff. At this meeting, the education administration reported on the job offer for 2021. According to the STEC-IC, the final proposal in terms of specialties and number of places in 2021, remain as planned for the 2020 postponed competitions.