82-year-old pilot will travel with Jeff Bezos to space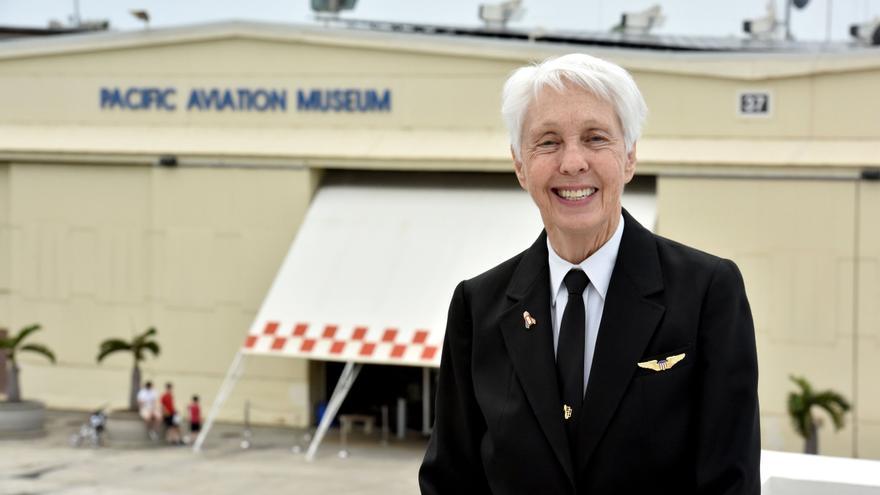 The pilot wally funk will be one of the passengers that will accompany billionaire Jeff Bezos on the first manned trip to space, scheduled for July 20, the company Blue Origin reported on Thursday.
Funk, 82 and the first American flight instructor in history, is an experienced pilot who tried to gain access in the 1960s to the astronaut program POT and the one who was rejected for being a woman.
The space flight is expected to last 11 minutes. "No one has waited longer. It's time. Welcome to the crew, Wally. We are delighted that you are flying with us as the guest of honor," Bezos said on his Instagram account.
The first American female astronaut, Sally Ride, did not travel to space until 1983. Along with Funk will travel the founder of Amazon and his brother, Mark Bezos, as well as a fourth passenger who won the auction launched by Blue Origin by paying $ 28 million and whose name has not yet been revealed.
That amount will be donated to the Blue Origin foundation, called Club for the Future, which seeks to inspire young people to study science careers and dedicate themselves to space exploration, the company said in a statement. Bezos shares his obsession with space with other billionaires like Elon Musk (Tesla and SpaceX) and Richard Branson (Virgin and Virgin Gallactic).
Musk has expressed a desire to found a city on Mars, with a population of one million by 2050. While Branson intends to move the current model of air travel into space, with high-speed journeys and transport to hotels on other planets.