8 PlayStation VR games for a summer afternoon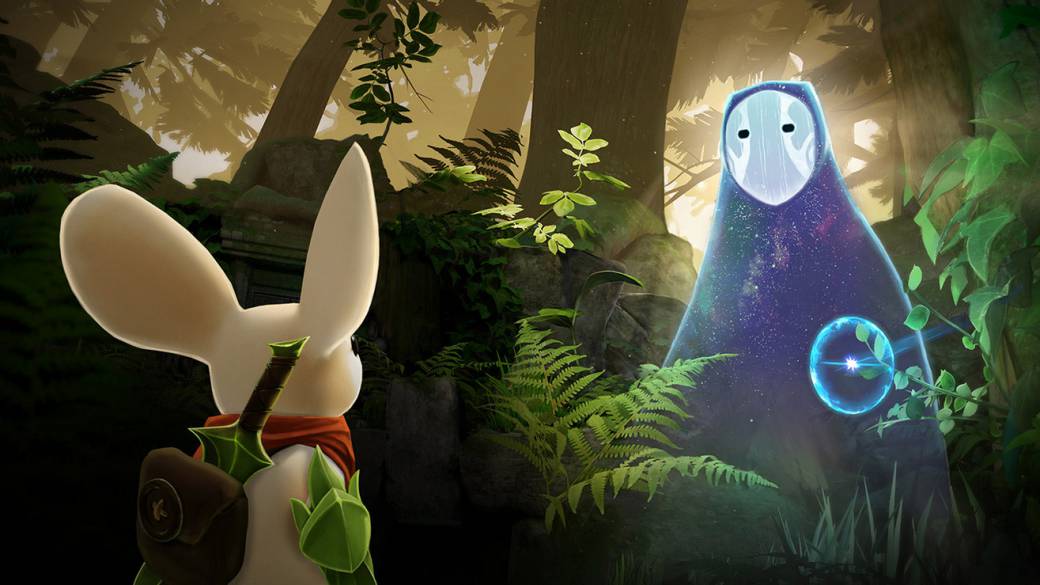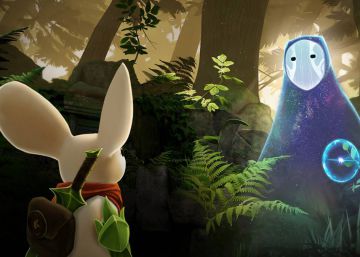 Despite the heat that such wiring always gives, summer seems like a perfect time to release our PlayStation VR or catch up with them. Therefore, at MeriStation we have compiled a perfect list of games to get the most out of the technology of virtual reality. A list of names whose duration is not too high and therefore adapt perfectly to summer and holiday schedules. In addition, we have chosen a game of each genre, so that all tastes are represented and so that you can find a recommendation whatever your interests are.
For those who seek action
It may be the longest of how many games make up this list, but it is well worth it to turn a blind eye. Blood & Truth is the best action game in the PlayStation VR catalog and a safe bet if what you are looking for is a first person shooter in virtual reality. Developed by London Studio, the title is one of the great blockbusters of this summer and mixes shots in all directions with explosions, car chases and impossible jumps. An adventure halfway between 007, John Wick, Red Steel and GoldenEye which has a graphic section of infarction and some moments whose rhythm and intensity will leave you with your mouth open.
For those looking for an adventure
Become one of the sleepers of 2018, Moss is another of the great hidden gems of PlayStation VR. A game that combine action, puzzles and platforms with expertise and that has a dazzling artistic section. A fable in which it takes us to the world of Moss, which could well be taken from the imaginary of The Chronicles of Narnia. There we must help Quill, a young and brave little mouse that embarks on a dangerous adventure to save his uncle, kidnapped by a bad old man. Narrated as if it were a book and full of creatures and fascinating places, Moss is not only a beautiful experience, but also a captivating title at playable level. His proposal and mechanics would work perfectly even without virtual reality. If you are looking for a varied adventure with quality ingredients, there is not much more to talk about.
For those looking for a platform
Pixel Ripped 1989
Estimated duration: 3 hours
Control: Dualshock 4
If you have more time, the choice would be clear: Astro Bot Rescue Mission. But as we wanted to make a selection of games for one afternoon, this time we will bet on Pixel Ripped 1989, one of the most original games that you will surely find in VR. The title is set in the year that gives its name, 1989, and puts us in the shoes of a child who is playing with his laptop to a retro platform. We will have to go over said platforms, but the console is only a small part of how much we see on the screen. Around us also run the real world (and the wonderful decade of the nineties) and many times we will have to solve different mini-games on it to continue advancing on the platforms. For example, we will have to distract our teacher when we are in class to be able to take out the laptop and continue playing. An original proposal and full of nostalgia to teach us a different way to play a lifelong platform.
For those who seek terror
The Exorcist: Legion VR
Estimated duration: 2 hours and a half
Control: Two PlayStation Move
Virtual reality is loaded with scary games that pretend to give us a heart attack and surely it will not take long to find all kinds of alternatives of the genre, but we want to propose one that may have passed on tiptoe, but it is one of the most frightening and complete of all. Based on the book he was inspired by the movie The Exorcist, the game has five episodes of half an hour each and, unlike others, does not base everything on jump scares. Still based on punctual scripts and scares, The Exorcist: Legion VR Noted for its excellent sound design; its atmosphere, taken from the big screen and classic movies; a series of situations that recover with which we have all had nightmares and a very careful rhythm that is shaping a tension in crescendo. Because, as the game is responsible for demonstrating, Terror is much more than putting a monster in our face and increase the volume to the maximum.
For those looking for puzzles
Statik
Estimated duration: 3 hours and a half
Control: Dualshock 4
Your 84 in Metacritic speaks for itself. Statik is a mandatory stop for puzzle game lovers. The game proposes to free our hands, trapped in a strange device full of buttons, and does so without giving us any clue. We will have to try everything and find out what each thing is for. Pure trial and error. Our observation and deduction capacity will be responsible for discovering all the functions that exist and how to combine them. A string of elaborate puzzles and to each one more original. A brilliant and very intelligent proposal in which the Dualshock is the star and in which something as simple as not seeing the hands or knowing what we are squeezing reaches a number of layers and an unprecedented complexity and depth. A breath of fresh air for the genre and a proposal that will amaze puzzle game lovers for an afternoon.
For those looking for a local cooperative game
Keep Talking and Nobody Explodes
Estimated duration: Quick games
Control: Dualshock 4
The player wearing the PlayStation VR sees a room and a bomb in front of him. On the other hand, the one who does not wear the glasses sees on the television an instruction manual to deactivate bombs. That is the success formula of Keep Talking and Nobody Explodes, a game bright and hilarious, in which two (or more players) must be constantly talking about what they see and what they need. Communication is the key to success, but it is not so simple when there is a countdown to us, or when the manual that hangs our life has such a number of pages, or when our friends do not know how to accurately describe things. A title that is impossible not to end laughing out loud and stinging with our collaborators. In case the proposal is not bright enough, we must add a huge number of different bombs and deactivation puzzles, and even the option of create custom games so that we establish to others the challenges that occur to us.
For those looking for an online multiplayer
"Firewall Zero Hour reminds us of when we went down to the neighborhood booth to play Counter Strike. It was something simple and fun. We didn't want to be overwhelmed with unnecessary modes and things to unlock. We wanted something simple and straightforward. Aim and shoot. After all, we never knew when we were going back. Firewall Zero Hour is like that, compliant, without stridency. To test how a multiplayer virtual reality shooter would work, it works. And very well, in fact. " For all those fans of online modes, Firewall Zero Hour is the best bet. The game has created around him one of the best (and largest) online communities that have any virtual reality title (although English speaking, yes). Conceived in its conception for fast and punctual games, the game came out with hardly any game modes, things to unlock or customization options, focusing everything on the virtues of the Aim Controller (the only PvP game that confronts players with it). Today the offer has increased a lot, so it is not only suitable for those quick and short games, but also as a long-term proposal. Definitely, the virtual reality Counter Strike.
For those looking for an arcade
Beat Know
Estimated duration: 5 hours
Estimated duration: Quick games
Control: Two PlayStation Move
If what we are looking for is a fast, direct and as addictive as deep arcade, there is Beat Saber, one of the most acclaimed virtual reality games of 2018. Yotube gameplay speak for themselves. Frantic, hilarious … and it is not for less seeing his proposal, which raises pieces of tetris to the rhythm of music with what appear to be two laser swords. That is, a mixture halfway between the dance recreatives and the Guitar Hero. The game has a fast career mode, fast games and possibility to do combo, leaving everything to our ability and good ear. More complex and satisfying than it seems, 98% of the more than 4000 reviews it accumulates on Steam are positive, and it has expanded its offer of songs so much that we can find even expansions with music from, for example, Imagine Dragons.