72 million euros in losses for banana producers in the Canary Islands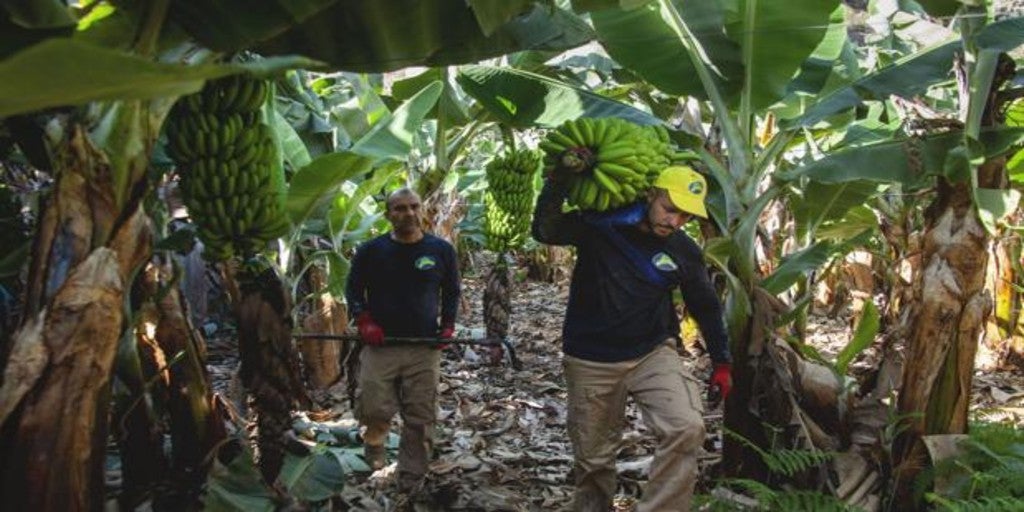 Madrid
Updated:
Keep

The eruption of the volcano Old Summit, on the island of La Palma, has had among the main victims dozens of banana farms since the island stood out for being an important producing center. From the Association of Organizations of Producers of Bananas of the Canary Islands (Asprocan) have already made a first estimate of the bill that the volcano leaves for this sector. According to Asprocan, lava has already affected 1,200 hectares. Which, in terms of production, represents about 80 million kg of bananas per year. In economic terms, the losses already reach € 72 million.
Every week that the volcano remains active, 522,000 kg and half a million euros in sales are lost, according to the sources consulted. Under normal circumstances, one million kg are exported to the Peninsula each week.
Smallholdings or small properties
All this, in a sector in which dominates the smallholding with about 8,000 producers where the average area of ​​cultivation is around one hectare. What explains that there 93 packaging centers across the six islands of the archipelago and a wage bill of about 180 million euros per year, with an eminently local workforce that can represent more than 40% of employment in some Canarian municipalities. In addition, banana production takes place outside the tourist areas. The other engine of the islands' economy, also impacted by the pandemic.
The banana sector in the Canary Islands generates up to 12,000 direct jobs and another 4,500 indirect ones. It is the other great economic engine of the archipelago together with tourism and contributes 430 million euros to the Canarian economy.