70.58% of those presented approve the July EBAU at the ULPGC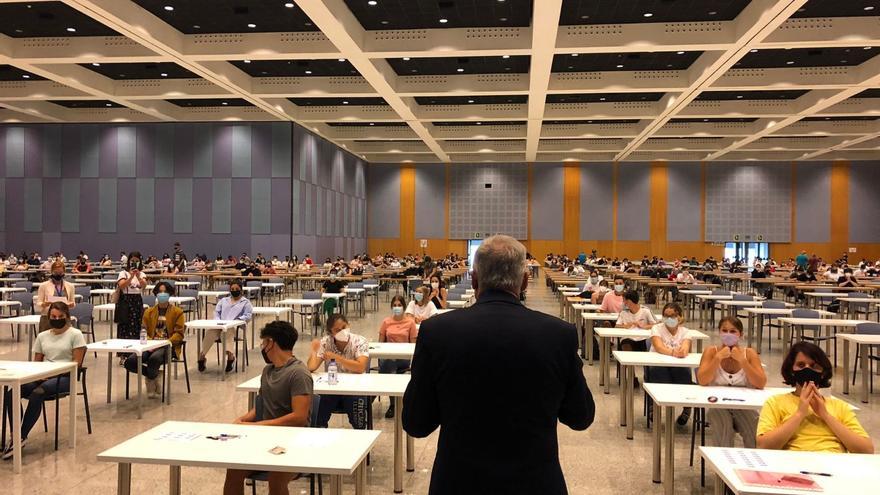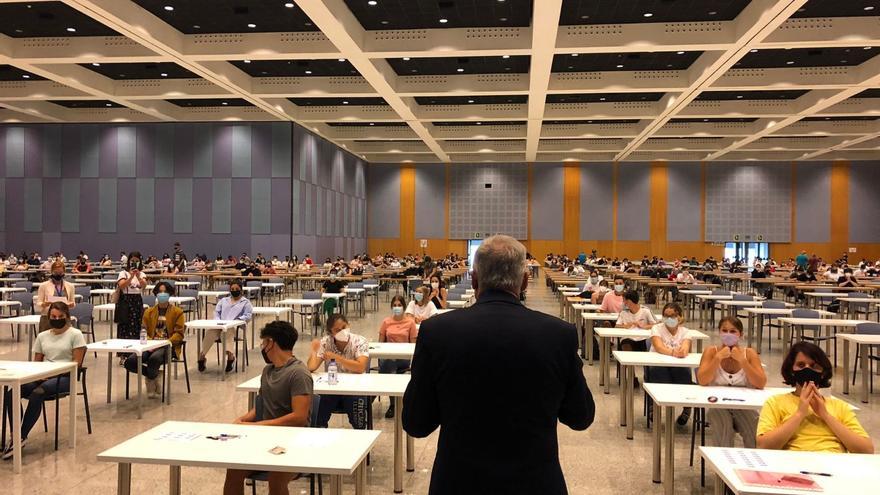 70.58% of those presented in the general phase have been eligible in the extraordinary test of the EBAU in July at the ULPGC. Of the 741 presented, 523 were eligible, of which 262 are men, with an average entrance mark of 6.17 and 261 women with an average entrance mark of 6.59.
Ratings are released today July 15 and has been enabled a direct link for the consultation of the qualifications called ulpgc.es/miebau to facilitate direct access without having to go through the institutional website as a previous step. Students may request a review of the exams they consider and the publication of the final ratings after review on July 23.
By court and sex, the results are as follows:
124 students showed up in Lanzarote. Of the men, 34 were suitable and not suitable, 28 and of the suitable women 40 and not suitable, 22.
In Las Palmas 342 students showed up. Of the men, 134, fit and unfit, 36 and of the women, 120 fit and not fit, 52.
In the South, 138 people showed up. Of the men, fit, 47 and not fit, 13 and of the women, 57 fit and 21 not fit.
67 students showed up in Fuerteventura. Of the men, 18 were suitable and 7 were not suitable and of the women, 27 were suitable and 15 were not suitable.
In the North 43 students showed up. Of the men, 18, fit and 6 not fit and among the women, 9 fit and 10 not fit.
27 people showed up in Telde. Of the men, 11 fit and 4 unfit. Of the women, 8 suitable and 4 not suitable.
In 2020, the extraordinary EBAU was held in September with 390 submitted, of which 61.03% were eligible. In 2019, 74.97% of the students were eligible presented in the July call.
Entry into Bachelor's degrees
Tomorrow, Friday, July 16, the first list with the assignment of places in Grades will be published, whose enrollment period is July 16 to 21.
The ULPGC offers 40 different degrees, of which 6 are double degrees and 5 are taught in a teletraining mode.
The system for assigning places is configured to assign the most preferred position of those chosen and that, when a position is assigned, all the grades chosen in the lowest position are eliminated. Students have been able to choose up to 12 degrees in order of priority. Therefore, you have to be very aware of the pre-registration calendar and the enrollment deadlines since, if you do not formalize the enrollment within the established deadlines, you exclude yourself from the process. To consult the pre-registration there is also a direct link, which is: ulpgc.es/mipre-registration.
Subsequently, other listings will be published with the following dates:
Second list of allocation of places, July 23, with registration period from July 23 to 26

Third list of allocation of places (includes university graduates), July 28, with registration period from July 28 to 30

Fourth allocation of places, August 3, with registration from August 3 to 5

Publication of vacancies, August 29 and adaptation of applications for a place from August 30 to September 2

Assignment of vacancies (includes EBAU of July and pre-registered after the deadline), September 7, with registration from September 7 to 10.
Entry into Master's degrees
On July 26, a provisional list of allocation of places is published, with a claim deadline on July 27 and 28. The first definitive list will be published on July 30, with the registration period from August 2 to 6.
Students who meet the access requirements in September will be able to upload their academic data to the PRD-ULPGC platform until September 13 and a second list of places allocation will be published on October 5, with a registration period from 6 to October 11th.
For pre-registered students after the deadline, that is, from July 3 to September 15, a third list of place assignments will be published on October 26, with the registration period from October 27 to 29.
For the 2021-2022 academic year 25 Master's degrees are offered, 7 in the area of ​​Art and Humanities, 2 in the area of ​​Health Sciences, 7 in the area of ​​Social and Legal Sciences, 2 in the area of ​​Sciences and 7 in the area of ​​Engineering and Architecture.
PhD students
Those students who wish to start doctoral studies at the ULPGC will be able to pre-register from June 14 to September 30. The provisional list is published on October 25, with a claim period from October 26 to 28. The final list is published on November 8. Registration takes place from November 8 to 18.
Already university students
University students from previous courses in Degrees They will be able to register from July 16 to September 10. And the already university students in Master They will register between July 16 and September 27. On these dates they can make the annual enrollment (with a 3% discount) or the first semester. In this second case, enrollment for the second semester will take place from February 7 to 17.