65 people arrested in the dismantling of a network that was going to distribute 12 tons of hashish throughout the Levant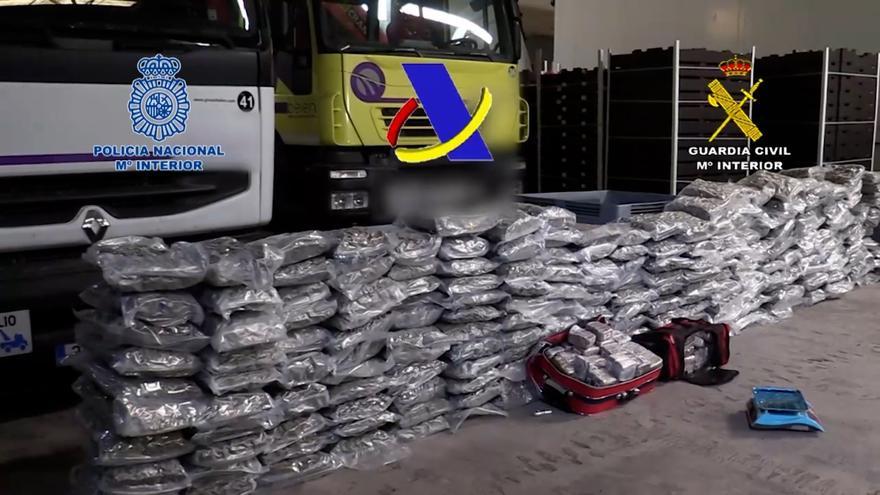 The National Police and the Civil Guard have dismantled with the collaboration of the Tax agency a criminal organization that intended to distribute 12 tons of hashish from the African coasts in drug boats throughout the Levante area in an operation that has resulted in 65 detainees.
In a statement, both security bodies have explained that the arrests have been made in the provinces of Cádiz, Seville, Almería, Granada, Murcia, Alicante and Tarragona. The detainees have been charged with the crime of belonging to a criminal organization and crimes against public health in its branch of drug trafficking and money laundering.
This macro-operation is the result of the culmination of two operations that have been carried out since May 2020 to date, Cristamar-Magician and Tarlo-Magician, arisen as a result of the suspicions of the investigators of the Civil Guard, the National Police and the Tax Agency about several of the detainees, who had meetings to organize the unloading, concealment and distribution of large quantities of hashish.
The result has been the dismantling of several organizations, all of them differentiated, that interacted with each other for the introduction, concealment and distribution of the drug, as well as the intervention of 12 tons of hashish, 5 pleasure boats, 15 speedboat-type boats, three jet skis, three trucks, three semi-trailers and four high-end vehicles.
A van, six mid-range vehicles, 89 mobile phones, two detonating guns, numerous electronic and computer equipment, economic accounting documentation, almost 100,000 euros in cash and 203,000 Belarusian rubles.
These organizations carried out the entry by sea of ​​the narcotic substance through the provinces of the Spanish Levante and they had places for the hiding of drugs and their subsequent distribution around those territories.
Likewise, they acquired in Seville and Tarragona the necessary logistics to use it in Almería and Murcia, this being decentralized regarding the workplace to make the police investigation more difficult.