60 volunteers collaborate in a campaign to remember the measures against Covid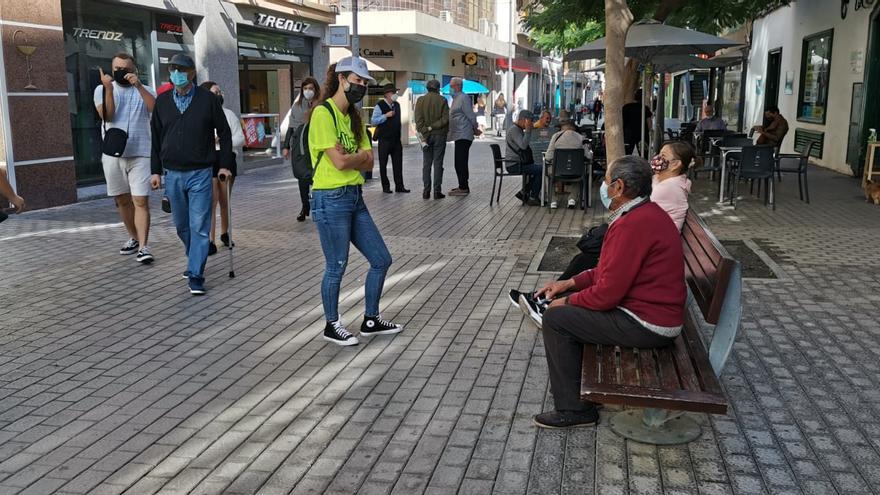 The Ministry of Health of Canary Islands Government promotes the citizen initiative 'It is better prevent', a project that already has 60 volunteers who collaborate in the social dissemination of the recommendations against COVID-19. This action is based on a volunteer that is aware of the current situation and that can help, through empathy and closeness with citizens, to correct in a positive and direct way those social behaviors that can harm the control of the pandemic.
'Better to prevent' is a tool that seeks, through civil volunteering of direct contact between citizens, correct behaviors that can cause the transmission of COVID-19.
With an initial number of 60 volunteers spread over all the islands, the campaign has already started on the islands that currently have the most incidence (Lanzarote, Gran Canaria and Tenerife). As it is an initiative where the sum of civil society is intended, it is expected that the number of volunteers will increase in the next actions to be developed. Likewise, entities such as the Cabildo de Tenerife and the companies TITSA and MTSA have already joined this initiative, which will assume the transport of volunteers on that island and negotiations are continuing with other organizations. The Red Cross volunteers who have been interested in joining this action also collaborate to, among others, get the message of prevention to as many people as possible.
Citizen-to-citizen messages
The way to achieve this objective is through the promotion of the proper use of masks, hydroalcoholic gels and physical distancing, as well as an effective implementation of the new safety protocols, which will help to keep the population aware of the importance of prevent the spread of the disease and prevent outbreaks.
It is about the volunteers accompanying the public in this new normal, remembering the basic prevention measures and giving advice to adapt and apply them to daily life.
The actions are carried out in those areas with the greatest traffic of people, such as outside bus stations, open commercial areas or student areas where numerous people congregate and non-compliance with regulations may occur.