59% of Spanish minors have been harassed on social networks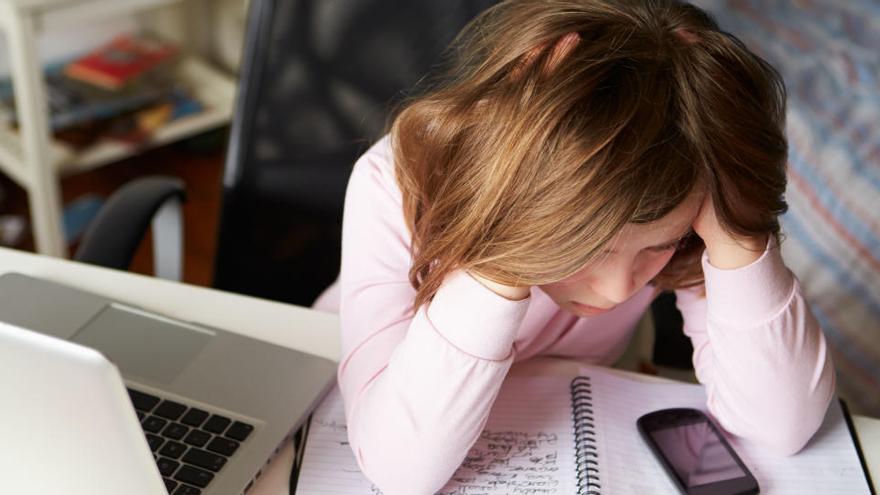 A 59% of minors has suffered some kind of harassment in social networks, mainly insults and offensive language, according to the study carried out by the NGO Plan International, on the occasion of the commemoration of the Day of the Girl on October 11.
These are some of the data referred to Spain of the study "(In) safe online: experiences of girls and young women around online bullying", carried out on more than 14,000 minors between 15 and 22 years of age from 22 countries, which also reveals that almost 60% of minors are stalked around the world.
According to data from Spain, where 1,000 interviews have been carried out, 88% of the minors admit that they or other girls in their environment have faced more than one form of harassment, mainly on Instagram (35%), WhatsApp (28%), and Facebook (20%).
As is the case worldwide, the most common online bullying centers on insults and offensive language, which 77% of respondents have faced "very often" or "very frequently".
Furthermore, 64% have been publicly embarrassed and humiliated for their physical appearance, while 61% have suffered intimidation and 58% sexual harassment.
Regarding the figure of the bully, 75% of Spanish girls and young people reveal that they are people they know from school or work, current or former partners and friends.
Regarding the reasons for harassment, 62% of those surveyed indicate that it is due to their physical appearance, as well as 29% believe that they suffer it because of their gender identity, the same percentage because of their sexual orientation, 20% because of their race or ethnic origin, 17% for their political opinions and 9% for their disability.
He 42% of minors choose to ignore the person who harasses them and continue to use the social network, while only 17% choose to challenge the bully publicly and 7% decide to stop using the social network in which they have suffered the attack.
Faced with this situation, Plan International has launched the #PonteEnMiPerfil campaign, with the collaboration of "influencers", to gain the support of politicians, legislators, companies and society in general in making this online harassment visible.
The results of the investigation will be presented this Monday in an event in which the presidents of the Congress and Senate, Meritxell Batet and Pilar Llop, respectively, parliamentary spokespersons, and representatives of the NGO will participate who will ask Facebook, Instagram, TikTok and Twitter to create stronger and more effective mechanisms for reporting bullying.
In addition, the NGO and minors demand the urgent approval in Spain of the Organic Law for the comprehensive protection of children and adolescents, which addresses violence in digital environments.
In this sense, They demand that the regulations be applied with a gender perspective to prevent, investigate, punish, repair and avoid the repetition, in cases of violence and online harassment against girls and adolescents.