$ 50 million in 24 hours! A new success of the Waves ecosystem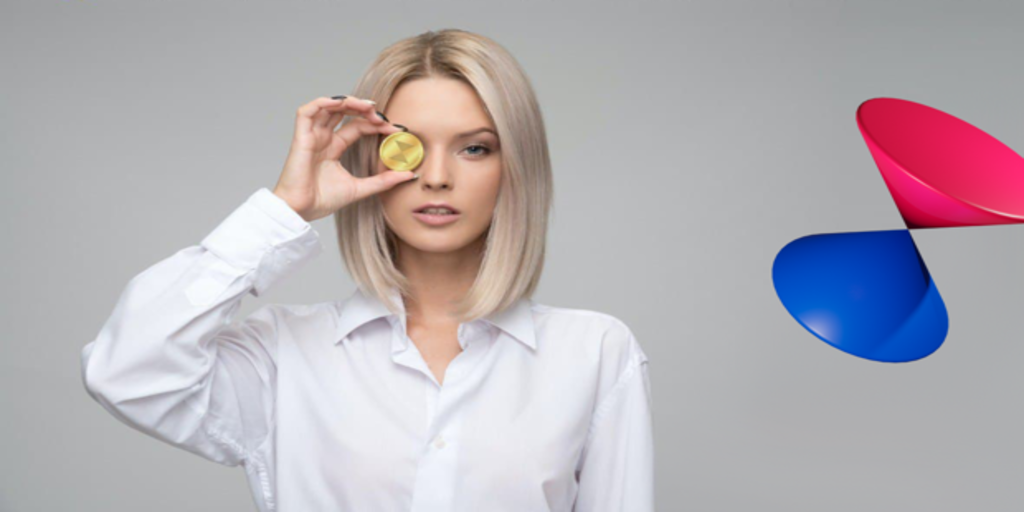 Updated:
Keep

A week ago, the Waves ecosystem launched the WX token, a perfect investment for those looking to get started in the world of cryptocurrencies. And… in less than 24 hours and during its presale, $ 50 million has been sold!
All projects in the ecosystem of
Waves They have been a success and this launch could not be left behind. Today, WX is the flagship symbol for Waves' flagship product. The platform's Liquidity Funds are already generating income for investors. Block rewards will start right after the IDO.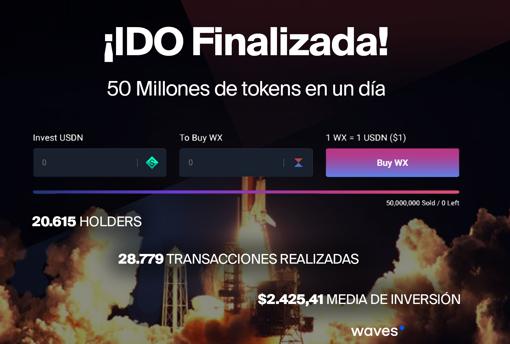 During the launch pre-sale through the IDO, a purchase price of $ 1 was released. The USDN is an algorithmic stablecoin native to the Waves ecosystem that is worth the same as the US dollar and with it the token acquisitions were made.
Thanks to this purchase, 20,615 portfolios have managed to invest with an average investment per person of $ 2,425.41. A total of 28,779 transactions were made in total.
What has made it so special?
The first investment with a refund policy available only to investors of the pre-sale of the new IDO.
The return policy of the IDO reduces the risks of loss, since it guarantees the return of your investment in case the value of it does not increase. If the price of the WX token increases, you will make a profit, if not, you can refund your investment in USDN and withdraw it. With this return policy, the trust placed by the team in the project and in its future is guaranteed, as it assures its investors that they will not lose money.
If you also want to invest, you can do so from November 25. And you will be able to enjoy all the benefits offered by the new Waves Token.
A whole series of advantages that make this product unique:
1. Additional income for blocking WX. The sum of exchange fees (already $ 12.7k) from spot trading collected during the IDO period will be distributed among those who block WX. After IDO, these rewards will occur weekly.
2. Governance, since very soon you will be able to vote for the profitability of the pools, for adding new pools, for tokens and connecting new blockchains.
3. Third, deep integration with Exchange products. And it is that very soon it will be possible to invest WX in our best products.
4. You will be able to pay fees in WX and it will be cheaper for cash trading.
Remember the date of November 25 if you want to invest in this new token of the Waves ecosystem: a company with more than five years in the cryptocurrency market, with more than 200 people in its team and with different examples of success stories since its start. We invite you to follow Waves on their social networks to keep up to date with all the news.