50 influential LGTBIQ of the Canary Islands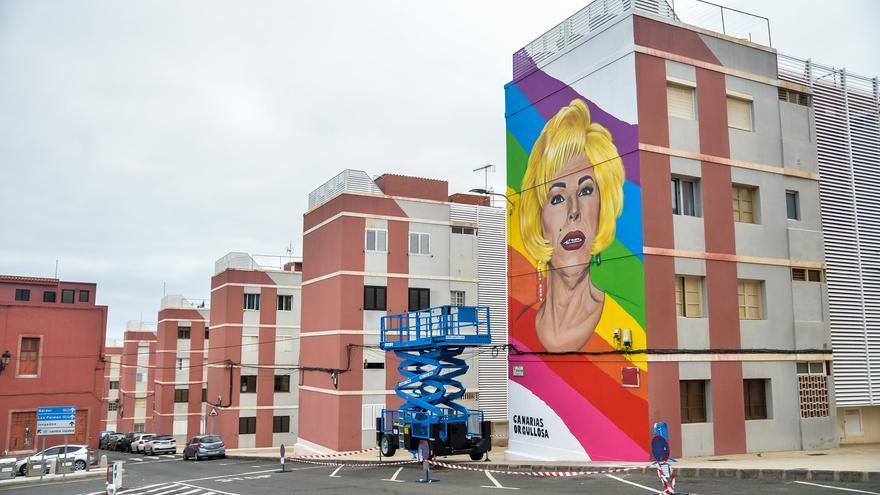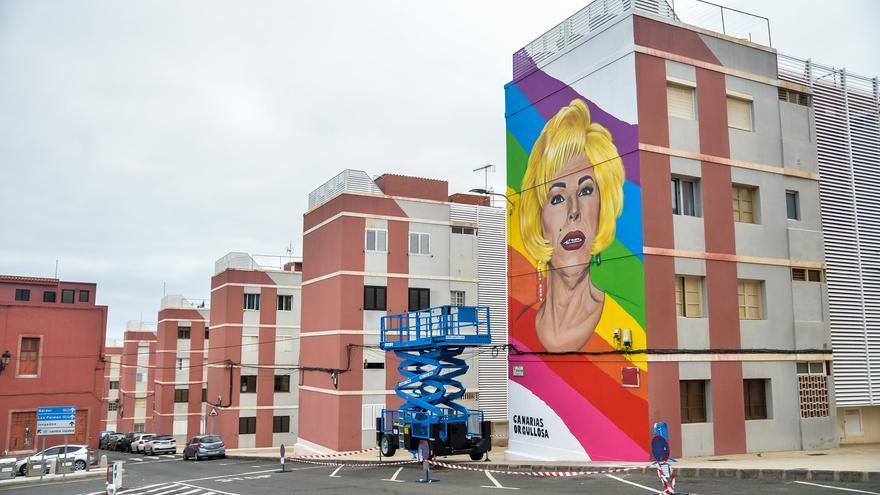 They are not all who are nor are all who are, but if today there is something evident, it is that the profile of influential people who openly live their sexual condition in our Autonomous Community covers all environments, from business to health, passing for tourism management, politics, sports, music, gastronomy, fashion, the performing arts, journalism ...
Thus, this selection that brings together 50 gays, lesbians, transsexuals, intersex, bisexuals and queers from the Canary Islands and the Canary Islands of reference in our society, has not been proposed as a ranking but as a list of exemplary women and men who normalize from their professional sectors the LGTBIQ reality and have become an example for the new generations.
The Gran Canaria Rafael Ríos, CEO and founder of Ríos & Thot, a Madrid-based digital marketing and communication consultancy specialized in creating brand strategies for the gastronomy, lifestyle, art, economy, fashion and beauty sectors, was included last week in the list that a national newspaper published with the 100 most powerful LGTBIQ men and women in the country. It was the only canary and it was number 75 in the ranking. Beyond the power or influence of the 50 people who occupy the list published today by LA PROVINCIA and El Día, from our perspective we also value the attitude with which these fifty Canaries and Canaries face their day to day. And that is precisely their power: they have shown themselves free. Some with greater visibility and others in a more discreet way, but everyone has decided to live without their sexual orientation being a burden. And even less a shame.
"Vindictive acts such as Pride play a transcendental role in our society," defends Augusto Hidalgo, mayor of Las Palmas de Gran Canaria. «It is a mobilization that must be kept alive every year so as not to take steps backwards, and even more so now when some question the rights achieved by the LGTBIQ collective in Spain. There is still much to do for the rights of all these people after more than 50 years of struggle, "adds Laspalmense president.
Hate crimes
Although significant progress has been made in recent years, Sylvia Jaén, Deputy Minister of Equality and Diversity of the Government of the Canary Islands believes that there are "still" issues to be resolved, such as "the Trans Law at the state level, gender self-determination, rights for transsexual children, the filiation of sons and daughters of lesbians without the need for marriage and, at the regional level, the improvement of health resources, more forceful measures against lgbtphobia in different areas, guarantee respect for diversity in care older people and disability or greater sensitivity "to investigate, prosecute and punish" hate crimes ".
According to data from the Ministry of the Interior, in 2019 - the last period for which official figures have been published - 51 hate crimes were reported in the Canary Islands -38 in the province of Las Palmas and 14 in Santa Cruz de Tenerife- linked to men and LGTBIQ women, a number that according to the lawyer and activist from Gran Canaria, Víctor Ramírez, general director of Diversity of the Canary Islands Government, "does not reflect the reality of this type of aggression; there are more, "he says," but in many cases no complaints are filed, "says Ramírez.
"Gay Pride was not born out of a need to celebrate being gay but out of the right to exist without being the object of persecution. Instead of wondering why there is no Heterosexual Pride movement, be thankful that you don't need it, "reflects Anthony Venn-Brown, an Australian writer and former evangelist, co-founder of the international network Freedom 2b to support gay, lesbian, transgender people. , intersex, bisexual and queers.
Each one of them contributes their grain of sand to the battle for equality, "a social reality that, unfortunately, still requires an effort on the part of all of them to promote their full integration in all spheres of citizen coexistence. », Acknowledges José Manuel Bermúdez, mayor of Santa Cruz de Tenerife.
For her part, the Councilor for Equality of Santa Cruz de Tenerife, Purificación Dávila, also highlights that "it is important that all residents" of the capital of Tenerife "know that we are proud and that we are a city proud of diversity and inclusion".
Land of tolerance, the Canary Islands and the women and men that make up our society have become, thanks to this quality, an international benchmark for the LGTBIQ community. With Maspalomas, in Gran Canaria, as the main tourist attraction and headquarters of the massive Gay Pride and Winter Pride, the Arona LGTBIQ Culture, on the island of Tenerife, and La Palma Love Festival, on the pretty island, join the wake of events where not only the sexual identity of men and women is celebrated, but the friendly and inclusive image of an already attractive destination is offered.
«Arona has bet» during the last years «to celebrate an LGTBIQ week different from that of other destinations, focused on a cultural and quality component that recognizes and values ​​the important contributions of the gay community to the whole of society through of prominent personalities from the company, national and international politics, scientific research, journalism and culture ", explained José Julián Mena, mayor of the Arona town.
Santa Cruz de Tenerife also joins this attractive business sector by hosting the fourth edition of the ARN Culture Business Pride, which has brought to the Tenerife capital during this week an offer of activities that included protest activism, tourism, business and a wide and varied cultural programming.
All this, for continuing to institutionally support "those who have been oppressed and despised by the system", as Javier Doreste, councilor of Las Palmas de Gran Canaria recalls, some men and women who "we will continue to support from tolerance", he concludes the mayor.
Guide is proud of Xayo
The artist Xayo, who died in March, is immortalized thanks to a huge mural in his hometown of Guía. Nareme Melián's work occupies about 15 meters high and almost eight meters wide on the side of a block of flats in his neighborhood of San Roque. Pedro Eugenio Moreno was born in 1952, and dedicated himself to show business since 1977, being considered one of the benchmarks of transformism in the Canary Islands. His latest hit came on 'Got Talent'.