5.9 million to combat school dropout in the Canary Islands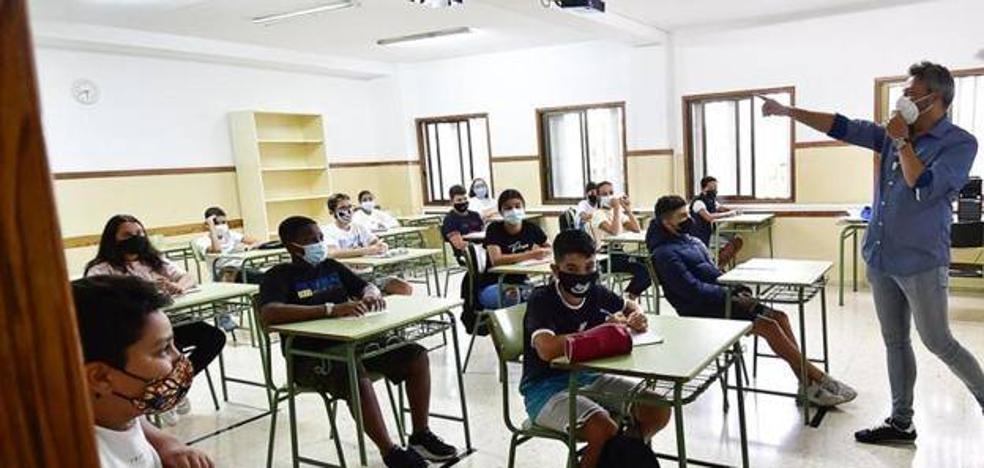 education
These funds will go to public centers to create individualized classes and hire specialists, psychologists, among them
The Government will distribute among the autonomous communities
€118 million of recovery funds for the
fight against school dropoutmainly in deprived areas and from which the most vulnerable families of more than 3,000 educational centers will benefit,
167 in the Canary Islandswhich will receive this year
5.9 million.
This was announced by the minister spokesperson, Isabel Rodríguez, at the press conference after the Council of Ministers, in which she detailed that the funds will go to the PROA+ educational program in all public centers to create individualized classes and hire specialists, among those who have cited
psychologists and pedagogues.
The Territorial Cooperation Program for Educational Orientation, Advancement and Enrichment in Centers of Special Complexity (PROA+ programme) is aimed at public centers that have a significant number of students with difficulties in education.
Your goal is
improve the quality and equity of the education system and prevent school dropout.
The execution period of the program approved today by the Council of Ministers will be from September 1, 2022 to August 31, 2023. The distribution criteria include the level of education of the population between 25 and 64 years of age, the rate of suitability at age 15, the dispersion of the population and insularity, as well as the number of students in the different non-university educational stages.
If the items destined for the autonomous cities of Ceuta and Melilla are added, the Ministry of Education foresees the investment of 120 million euros in this program in 2022.
In total, the PROA+ program has a budget of 360 million for the 2021-2024 period, of which 320 million come from the Recovery, Transformation and Resilience Plan and 40 million from the General State Budget.
The autonomies that will receive the most budget for this purpose are: Andalusia (23.7 million); Catalonia (14.5M); Valencian Community (11.27M); and Community of Madrid (10.83M).