48 hours until Sadiku is free: the renewal offer still stands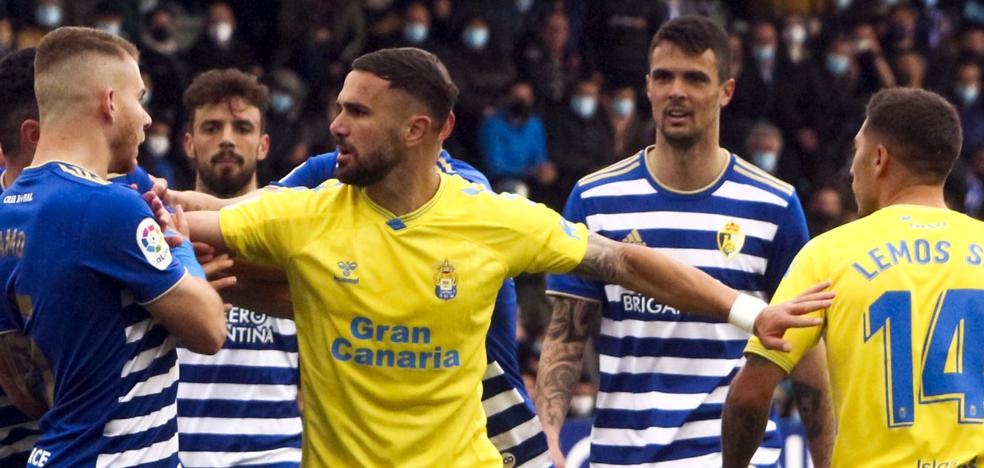 football
The waiting period continues for the Albanian, who also has other proposals with better economic conditions than those of Las Palmas
The days continue to pass and the month of June only has three left to end. Meanwhile, in the offices of Gran Canaria they accelerate to undertake the necessary movements.
Armando Sadiku, whose contract ends this Thursday the 30th, still has on the table an offer of the Sports Union to continue one more season as yellow.
for now
the footballer has not spokenbecause although he is happy on the island, he is
studying other proposals that improve economic conditions that Las Palmas has proposed. The striker, for his part, will have to make up his mind soon, as sports director Luis Helguera's idea is to give García Pimienta at least 90% of the squad for the start of the preseason (July 11).
Despite the fact that in the island club there is some internal controversy about the continuity of the striker, who scored only five goals last year but left good games and always broke his soul for the shield,
it adjusts to the salary parameters of the UD.
Rafa Mujica, meanwhile, was not offered to extend his relationship and headed to Arouca de Portugal. Instead, yes
Sadiku is interested in continuing Because finding a forward with his characteristics on the market, who is also adapted to UD football, is complicated. At least at the price that the Albanian costs.
Other strikers on the radar

Several names have also emerged on Luis Helguera's shopping list for the attack point, where they appear
Sandro Ramirez, Marc Cardona and Hector Hernandez. Of the three, the Huesca player has a difficult record to take on, Cardona would be close to being released and the Rayo Majadahonda player stood out last year and also knows the silver category. Likewise, the idea is also to sign another striker who makes the difference in front of goal and presents numbers to put UD in the First Division.