41 Canarian institutes offer the new modality of General Baccalaureate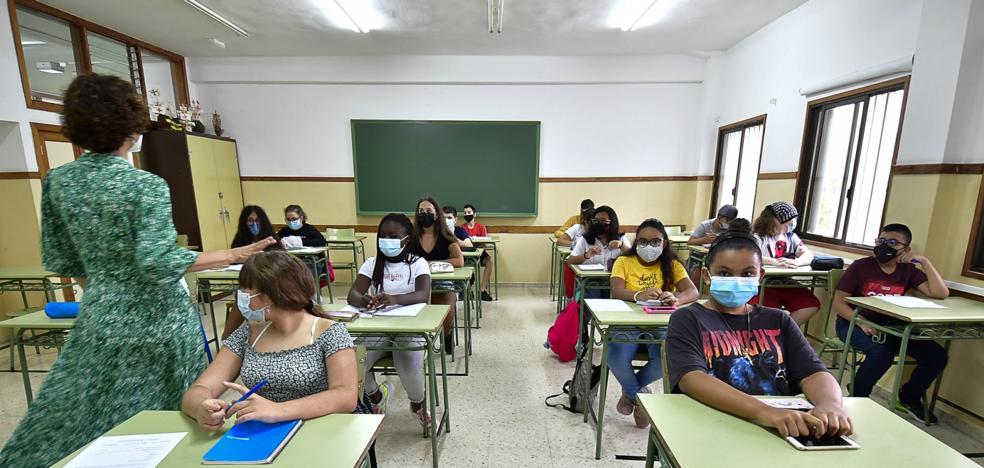 education
It includes four new subjects and has a more global and customizable approach than the other three
One of the novelties of this course with the implementation of the new educational law is the arrival in the classrooms of the General Baccalaureate modality, more customizable and with a global approach, and
that this year 41 institutes will offer in the Canary Islands.
The Lomloe is implemented this year in the odd years of non-university education -the next one will be in the pairs- and in high school it will mean
increase the offer of modalities from the current three to five.
In addition to the new General Baccalaureate,
the division into two branches of the Artistic is recovered: Music and Performing Arts and Plastic Arts, Image and Design. The other two are Science and Technology and Humanities and Social Sciences.
Of the 41 Canarian institutes that offer the General Baccalaureate in this first year, 19 are from Tenerife, 13 from Gran Canaria, three from Lanzarote, three from Fuerteventura, two from La Palma and one from La Gomera.
This new modality is designed for those students who are looking for a more global and flexible training, and allows a practically individualized configuration, since
subjects from the rest of the modalities can be taken as optional.
The implantation of the Lomloe entails the teaching of
new subjects, and four of them are in the General Baccalaureate curriculumahe. Thus, firstly, it is mandatory to
General Mathematics and also incorporates Economics, Entrepreneurship and Business Activity. In the first year of baccalaureate, common subjects for all modalities are Physical Education, Spanish Language and Literature I, Philosophy and Foreign Language I.
In the second year, which will be implemented next year, the General Baccalaureate incorporates the new subjects of
General Sciences and Cultural and Artistic Movements. In this course the common subjects for all students of this educational stage are History of Philosophy, Spanish Language and Literature II, History of Spain and Foreign Language II.
The delay in the approval of the new curricula, both by the central government - which establishes the minimum education, 60% - and by the autonomous communities, may have caused many centers not to offer the new baccalaureate modality in this first year implementation, so it is likely that the number of institutes will increase next year.