400,000 households have not requested the minimum income despite meeting the requirements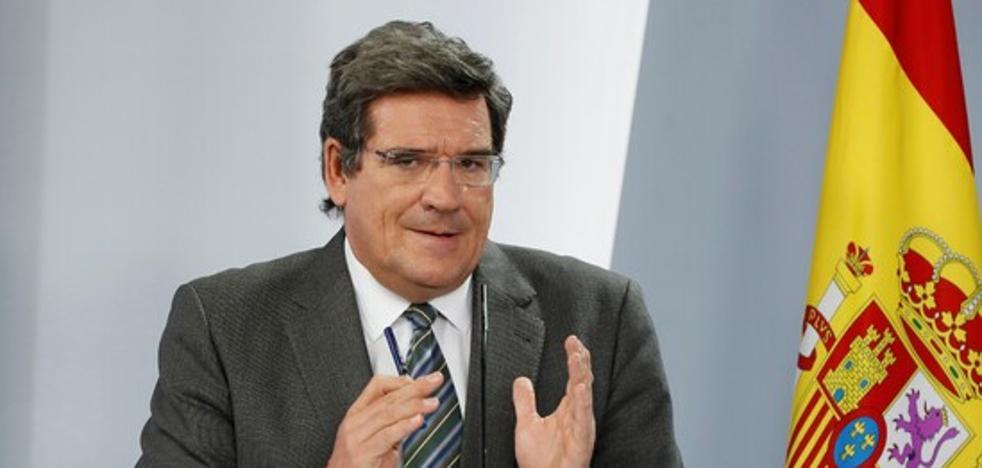 AIReF considers that this aid has only deployed part of its potential, since it has only reached 284,000 families, 40% of potential beneficiaries, and covers just 22% of households at risk
More than two years after the Government launched the Minimum Vital Income (IMV), one of the star measures of the Coalition Executive to fight poverty, there are still 400,000 households that could receive this benefit, because they meet the requirements , but they have not requested it. This is stated by the Independent Authority for Fiscal Responsibility (AIReF) in its first published opinion on this initiative, in which it is confirmed that this newly created aid leaves out 60% of potential beneficiaries and 78% of households at risk of poverty and exclusion.
This body, which has among its missions to carry out an annual evaluation of this measure, considers that this benefit "has only deployed part of its potential", since it has only reached 284,000 households -with data as of December 31, 2021 that does not include the Basque Country and Navarra -, mostly families with children, but it could benefit 700,000 if it were fully implemented, for which 2,800 million euros would have to be allocated.
Moreover, it barely covers 22% of households at risk of poverty, estimated at 1.3 million (that is, those whose income is less than 40% of the national median income). Covering all poverty would entail a total cost of 6,000 million annually, compared to the 1,600 million that have been executed, according to data from Airef, which considers that it has only reached 40% of its potential beneficiaries and has executed 56% of its budget, but assures that "it has a long way to go to become a more powerful instrument in the fight against poverty and social exclusion".
In this sense, the Tax Authority notes that 400,000 households that could receive the IMV have not yet requested it, 57% of the potential beneficiaries, a phenomenon known as 'non take-up'. This fact "is surprising, but we see that it is a common feature in other countries around us due to the complex management of this type of benefit, which is difficult to implement," explained the organization's president, Cristina Herrero, at a press conference.
The vast majority of these potential beneficiaries who have not even requested it, 91%, have income from work; more specifically, around 53% receive unemployment benefits, for an amount of 430 euros per month, so they are below the poverty line and this income would complement them up to the guaranteed minimum. In other words, there is less probability of requesting this aid in households that have some type of income and, in particular, it is concentrated among those that would obtain a more limited increase in income if they were beneficiaries. "Households near the eligibility threshold may perceive that the costs of applying in terms of time, bureaucracy or other issues are not outweighed by the benefit they would gain," the report warns.
Too many rejected requests

In any case, the number of applications has been high, especially in the first few months, and has exceeded 1.5 million, but a very high percentage were rejected. Specifically, AIReF points out that 73% of the applications resolved have been denied or inadmissible, although this percentage has decreased over time to 60%. The main cause of refusal or inadmission is non-compliance with the income criterion, followed by the requirements of cohabitation unit-registration.
Despite everything, Herrero affirmed that the minimum income "has undoubtedly contributed to fighting poverty", since it adds income to the beneficiaries and because it is a land benefit that can also release resources from the Autonomous Communities so that they can establish an additional protection. However, from Airef they did criticize that the Government has not defined a "clearly identified objective", that is, by what certain percentage it wants to reduce poverty or if it intends to eradicate it completely, and they have not even defined what is meant by poverty , which «complicates the development of these works».
For this reason, the president of the Airef urged to specify an objective in order to be able to evaluate its effectiveness, as well as urged to analyze "in depth" the "large percentage" of rejected files. Likewise, he asked the Executive to reconsider the definition of assets established since a significant part of households at risk of poverty cannot access the benefit for failing to meet the criteria of assets, as well as to find out the reasons why so many potential beneficiaries do not request it. , demanded a lot of publicity to reach them and further simplify administrative procedures.