400 minors cease to be under the guardianship of the Canary Islands since January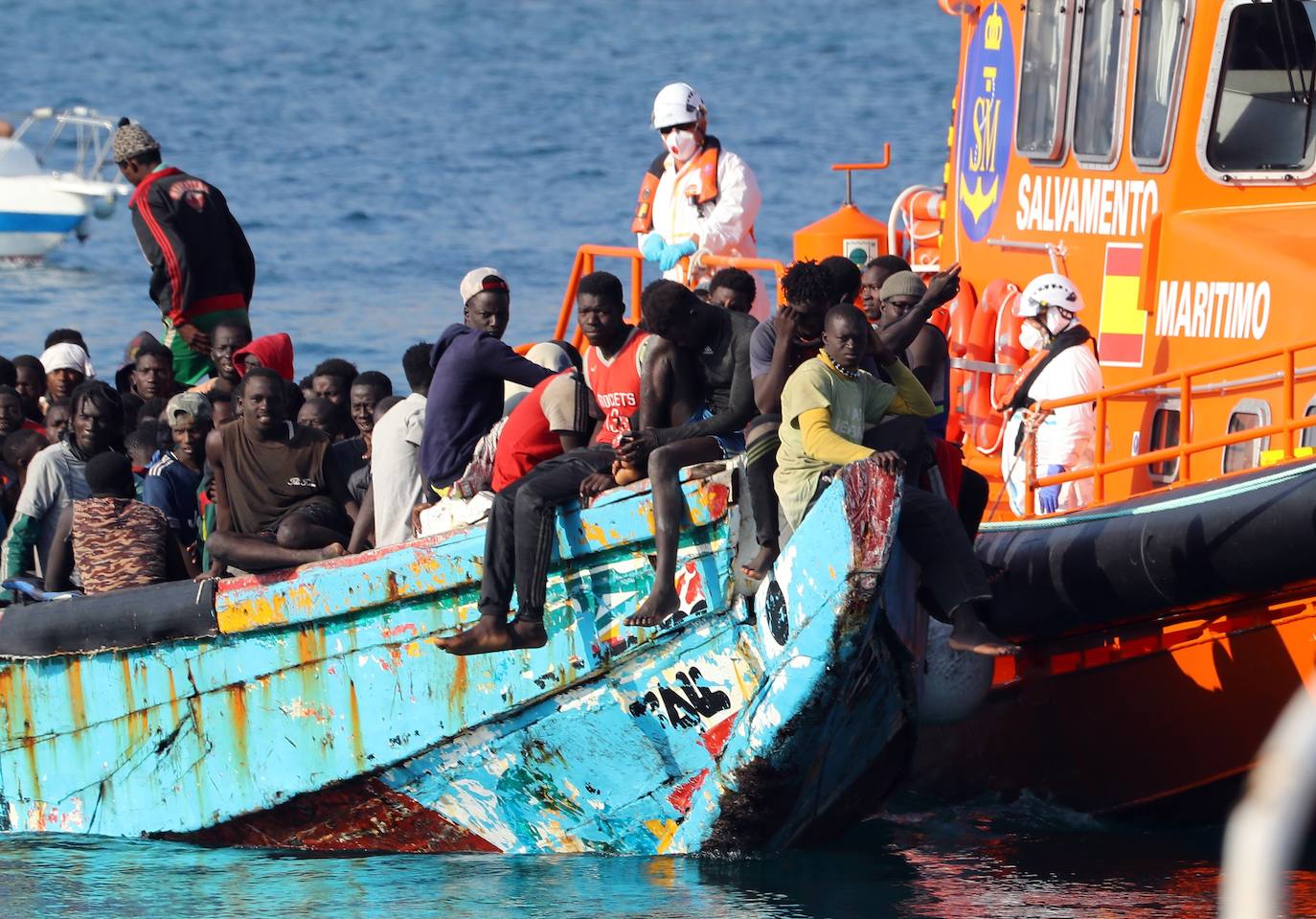 The autonomous community currently welcomes 2,442 minors, of whom 40% are pending tests to determine their age
Around
400 immigrant minors They have ceased to be under the guardianship of the autonomous community so far this year, having reached the age of majority in the last five months. However, this circumstance is hardly a relief for reception resources, which continue to be overloaded.
In the archipelago there are now a total of
2,442 minors who are the responsibility of the regional administrationwhich despite the rebound in recent weeks in the arrival of small boats, has seen the number of boys in their centers decrease, according to sources from the Ministry of Social Rights, directed by Noemí Santana.
Of these young people, a total of
2,025 are in the 50 devices of reception launched by the Government of the Canary Islands, while the
The remaining 417 are located in council centers.
Most of the resources of the autonomous community are found in Gran Canaria (31), while 15 operate in Tenerife; in Fuerteventura another three are underway and the last one is located in El Hierro.
referrals

On the other hand, and despite the efforts being made by the
Canary Islands Governmentthe referral of minors to the peninsula continues without generating the precise response and so far they have only been transferred
208 minors to centers in the rest of the State.
The intention of Social Rights was that at least 800 boys were welcomed in other autonomous communities, a figure that is still far from what was obtained.
Given the lack of a voluntary response, the Canary Islands have raised the need to prepare
a law that makes "compulsory solidarity» from the rest of the autonomous communities, since the archipelago alone cannot bear the burden of caring for these people, as both Noemí Santana and the president, Ángel Víctor Torres, have stressed on different occasions.
Also,
40% of young people sheltered as minors are still pending tests to determine their age. According to the Ministry, there are currently 976 children in this situation, of which 913 are sheltered in resources of the autonomous community and 63 in council centers.