40 earthquakes on La Palma, one of them of 4.1 magnitude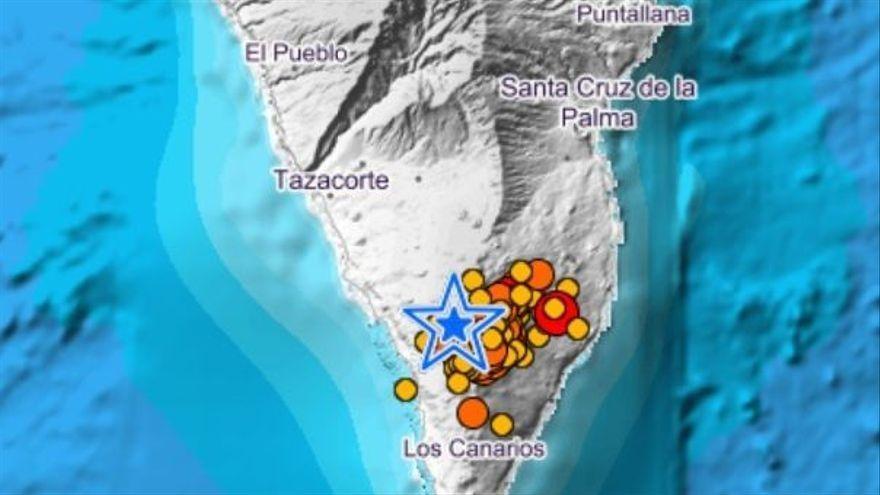 The National Geographic Institute (IGN) has located during this night from Friday to Saturday a quarantine of earthquakes on the island of La Palma –between 11:36 p.m. and 06:49 a.m. -, the most prominent one at 11:55 p.m. southwest of Villa de Mazo of magnitude 4.1 and at a depth of 39 kilometers.
The seismic swarm remains active in the south of the island, in the municipalities of Mazo and Fuencaliente, and average depths that oscillate approximately between 11 and 15 kilometers although some have also been recorded at more than 30 kilometers.
For its part, the average intensity of the earthquakes is below magnitude 3. However, without counting the 4.1, this night there have been movements of 3.3 in Fuencaliente – at 06:23 and 11 kilometers from depth – and 3.4 in Mazo – at 06.07 and 35 kilometers.
However, seismicity continues to be located, as in recent days, at a great depth and no deformity of the terrain has been recorded outside the volcano area on La Palma.
As for the eruption, it continues to maintain the same behavior as the previous days with a volcanic explosiveness that continues at level 2 on a scale with a maximum of 8.
Likewise, the lava emission is concentrated in the centers of the main crater and it is not expected that another emission center will open outside this area.