370,000 euros for the air conditioning and energy efficiency of the San Fernando pool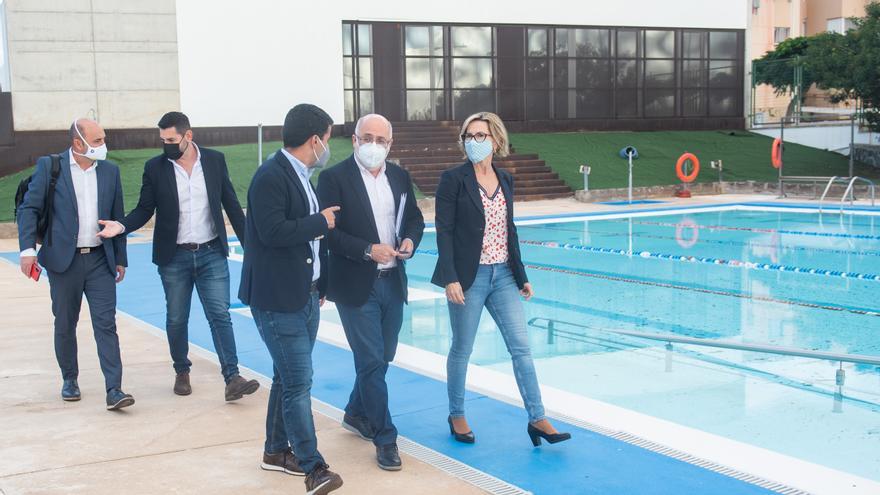 The Cabildo de Gran Canaria will invest 370,000 euros in air conditioning and improving the energy efficiency of the swimming pool of San Fernando de Maspalomas with solar thermal and photovoltaic energy to raise the water temperature by 7 degrees and save 70 percent on the bill thanks to a project that will be tendered at the beginning of the year by the San Bartolomé de Tirajana City Council.
It is an outdoor facility that will be used by more than 300 people every day and is a winter reference point for swimmers and triathletes Northern Europe.
The project will have an execution period of three months and is part of the strategy to improve the public space of the Maspalomas Consortium with which the Cabildo and the San Bartolomé City Council promote 14 works worth 10 million euros contributed by the insular Institution, The island president, Antonio Morales, explained today in his tour of the complex with the mayor Concepción Narváez, together with the Councilor for Tourism, Samuel Henríquez.
The advantages of the initiative will be enjoyed by the resident and tourist population both in the semi-olympic swimming pool, with a stabilized temperature between 25 and 27 degrees, as in the rehabilitation, which will remain between 30 and 32 degrees to fulfill its therapeutic and rehabilitation function.
In addition, the system will allow 2,000 liters of water per day The sanitary ware used in the complex comes out of showers and taps at 45 degrees, in addition to reducing the use of chemical products in the pool by a third and practically eliminating evaporation.
The project will make a double use of the solar energy to achieve the highest possible efficiency, because on the one hand the photovoltaic modules will transform the sunlight into electricity to be accumulated or consumed at the moment and, on the other, the solar panels will heat a fluid that will transfer the heat to the sanitary water and the one for the pool.
The action will take place in the placement of a photovoltaic park on an area of ​​1,300 square meters with 300 high-efficiency polycrystalline panels and 100 kilowatts of installed power, in addition to 20 thermal solar panels and the repair of 50 already existing ones, as well as the installation of heat pump equipment for heating swimming pools and an exchange tank with the capacity to preheat 2,000 liters and, nevertheless, betting on an island with a green and blue future.