31% of Spanish employees can telework but before the crisis only 8% did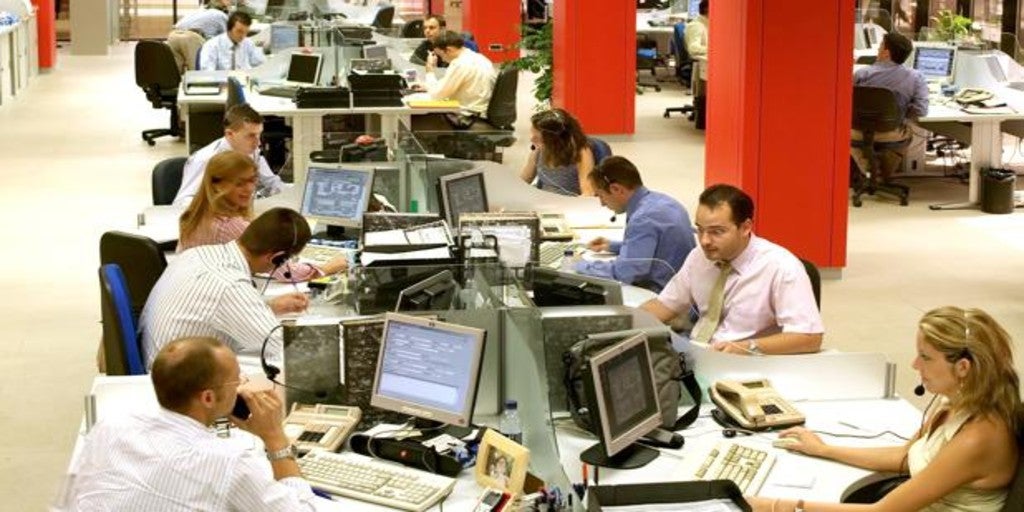 MADRID
Updated:
save

The Bank of Spain considers that there is a wide margin to increase teleworking in most jobs, being able to reach 60% in the case of jobs with higher qualificationsn.
According to the analytical article "Telework in Spain" published this Tuesday by the entity, 30.6% of those employed could telework, at least occasionally, which means 22.3 percentage points more than at present (8.3%)
Most of the groups analyzed would have room for improvement, but qualified occupations are those with the greatest potential number of teleworkers, up to 60%.
These qualified sectors would be those of scientific and intellectual technicians and professionals, directors and managers, accounting employees, administrative and other office employees.
The Bank of Spain bases its report on the Labor Force Survey and indicates that the percentage of employed in 2019 who worked occasionally from his residence amounted to 8.4%, representing a growth of 2.4 percentage points since 2009.
The entity affirms that the health emergency derived from COVID-19 has forced many companies to adopt telework in an exceptional and hasty way, but stresses that beyond telework as a solution to cushion the negative effects of a confinement situation such as the current one , there are studies that show other characteristics related to productivity.
"In the current phase of de-escalation, teleworking can help a progressive return to jobs that makes the activity compatible with maintaining the safety distance and limit the possibility of regrowths," the report states.
According to the analyzes shown by the Bank of Spain, employees with an indefinite contract would be those who would have the most margin to increase their telework potential, up to 31% compared to the 5% observed.
By company size, the over 50 Workers are the ones that could increase the part of remote work the most and among the sectors of activity that would have the most potential are financial, insurance and information and communications activities, which could increase teleworking twice as much.
Real estate activities and those of transport and storage or energy supply, where home work is almost non-existent, would also have a very high potential for improvement.
Those over 65 years of age would have a high margin for improvement in telework, and practically half of this group could go to work in person, while those under 24 could increase the use of telework by 20 percentage points.
The autonomous communities with the greatest margin would be; the Community of Madrid, which could increase teleworking by 28 percentage points, the Basque Country (26 pp) and Catalonia (25 pp).
The Bank of Spain points out that, in general, those who work remotely especially value flexibility, but highlight as negative aspects a certain lack of communication with collaborators, the feeling of working alone and the greater difficulty in disconnecting from work.
Some analyzes have revealed drawbacks such as the greater propensity to suffer stress or depression, which is why they advocate favoring teleworking but not continuously.
North Europe
Finally, in northern European countries, teleworking is more deeply rooted, while in southern and eastern countries, this practice is used less frequently.
In 2018 (the last year for which homogeneous information is available) in the Netherlands and Sweden more than 30% of all workers carried out their remote work activity, while this modality was practically non-existent in Cyprus, Bulgaria or Romania .
Spain was below the European average, with 7.5%, very distant from the European average (13%) and from neighboring countries such as France (20.8%) or Germany (11.6%).