300,000 people are already vaccinated in the Canary Islands against covid 19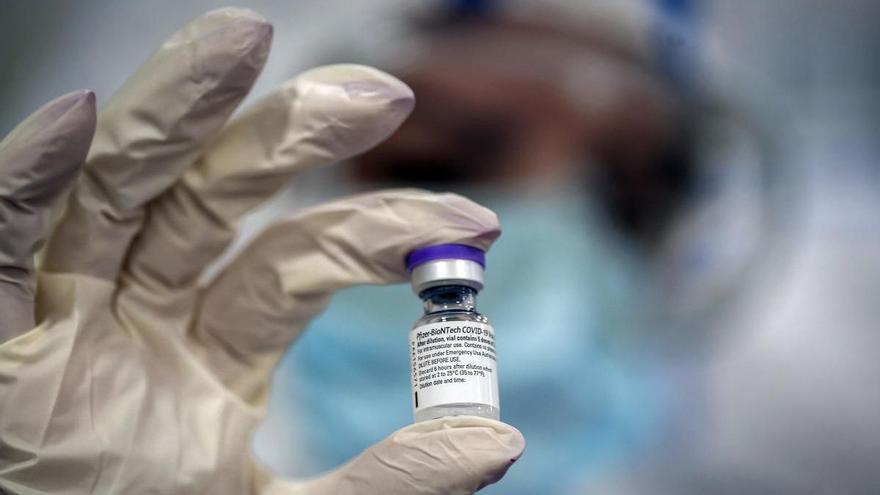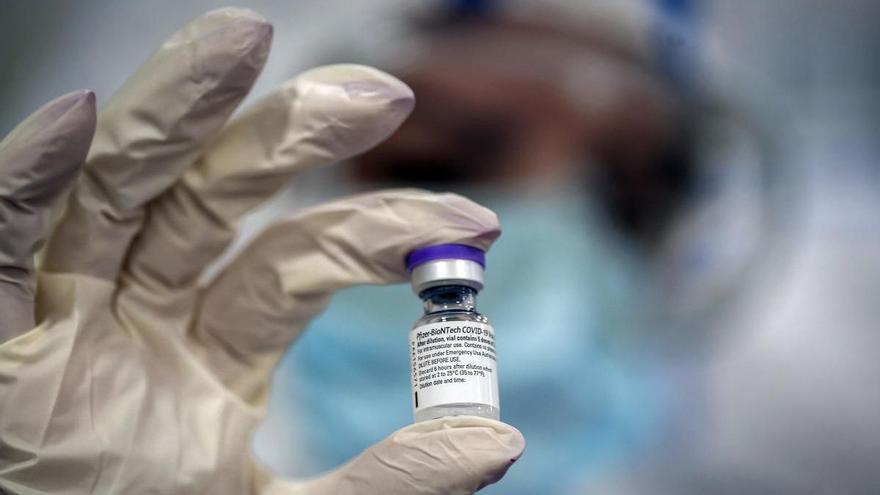 The Ministry of Health of the Government of the Canary Islands has administered 956,255 doses of COVID-19 vaccines, of the 1,007,870 received, which represents 94.88 percent of the arrivals to the Canary Islands. In the last week a total of 115,127 doses have been inoculated.
Until yesterday, the immunization of 306,587 people had been achieved, so that 16.39 percent of the target population (1,871,033 people) of the Canary Islands have completed their vaccination schedule, having already received two doses of the vaccine .
Likewise, in the Archipelago there are already 673,031 people who have received at least one dose of the vaccine, that is, 35.97 percent of the target population.
Development of the vaccination schedule
The vaccination schedule is developed by the target population groups to which it is directed and by available vaccine destined for each age group according to the National Vaccination Strategy against COVID-19. In this sense, the vaccination teams in each basic health zone are advancing with each population group as the previous one ends, prioritizing continuing with the maximum coverage of each age group, without the vaccination process being paralyzed on any island .
Group coverage
After immunization with two doses of groups 1 and 2 (those corresponding to residents and workers of social health centers and first-line health professionals), vaccination continues with the rest of the groups established following the criteria of vulnerability and exposure.
It should be noted that group 4, that of large household dependents, is 94.41 percent immunized with the two doses. As for group 5, there are already 188,465 people who have received the two doses, that is, 66.13 percent. While 277,319 have received at least one dose, 97.31 percent.
Group 3 is already 100% with one dose and 27.8% with two doses; and group 6, made up of 66,000 people, which includes teachers, firefighters and policemen, among other groups, 39,791 people have been vaccinated, 60.29 percent with one dose.
Of group 7, which includes the population under 60 years of age at risk of severe COVID-19, there are 11,520 people since they have been vaccinated with one dose, 64.96 percent of the target population.
More than 100,000 people (100,981) between the ages of 60 and 65 have already received a dose, which represents 63.45 percent of that group that makes up group 8; while 22.7 percent of those in group 9, those between 50 and 59 years old, have already received a dose, representing a total of 78,076 inoculated people from that age group.
Population groups to be vaccinated
In the latest revision of the National Vaccination Strategy, the following vaccination and prioritization groups are established:
Stage I:
-Group 1. Residents and health and social health personnel who work in homes for the elderly and care for large dependents.
-Group 2. Front-line personnel in the health and social-health field (different from group 1).
-Group 3. Other health and socio-health personnel (not included in group 2).
-Group 4. People considered highly dependent (grade III) and main caregivers.
Stage II:
-Group 5. Vulnerable people due to their age, non-residents of senior centers
-Group 6. Active groups with an essential function for society.
-Group 7. People with very high risk conditions. Hematopoietic stem cell transplantation, solid organ transplantation and waiting list for it, people on hemodialysis and peritoneal dialysis, oncohematological diseases, solid organ cancer being treated with cytotoxic chemotherapy, metastatic or with radiotherapy for tumors of thoracic location with risk of pneumonitis, Primary immunodeficiencies, HIV infection with less than 200 cells / ml despite effective ART and undetectable viral load, and Down syndrome aged 40 and over.
-Group 8. People between 60 and 65 years of age (born between 1956 and 1961, both inclusive).
-Group 9. People between 50 and 59 years of age (born between 1962 and 1971, both inclusive).