292 registered in the federated category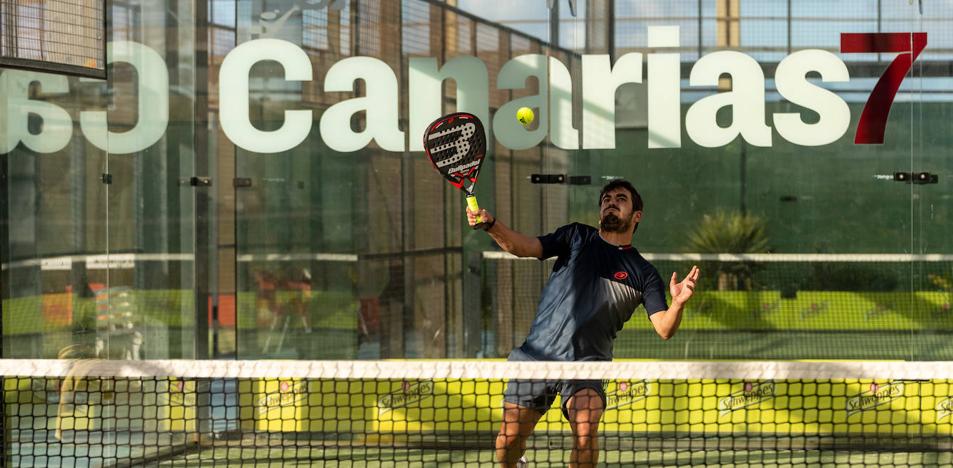 paddle
The Open CANARIAS7-Fund Grube by Alisios once again broke another participation record, 587 registered in its 4th edition
The organizers of the Open CANARIAS7-Fund Grube by Alisios closed the federated category with 292 registered. Another participation record in the Canary Islands
(587 registered in total), in a tournament that continues to generate great expectation.
The players with the highest level will begin to compete this Saturday 26, from 10:00 a.m. to 11:00 p.m.. A weekend where a good influx of spectators is expected.
The third day of the event featured a total of nineteen matches on Wednesday's competition day. After the first three days of the tournament, sixty-five have been the matches played in the non-federated category.
In the unique and attractive category of companies, the first confrontation between Leroy Merlin and IMC is scheduled for today, Thursday (7:30 p.m.).
In the next few days it will be the turn of the rest of the couples registered on behalf of; Aguas de Teror, Universidad del Atlántico Medio, HD Hotels and Hiperdino.
On the other hand, this Thursday afternoon (from 5:30 p.m.), the central square of the
Alisios Shopping Center will be attended by associations
Little Brave and
My son and Iin a recreational-sports conference, an initiative promoted by the Universidad del Atlántico Medio, co-sponsor of the event.
The presence of Francisco Castellano, Sports Councilor of the Cabildo de Gran Canaria, Aridany Romero, Councilor for Sports of the Las Palmas de Gran Canaria City Council, Carlos Fernández, Managing Director of Alisios and Oti Santana, Director of the Open CANARIAS7-Fund Grube by Alisios.
In another order of things, Diego Gil, president of the
Canarian Padel Federationwas very satisfied with the work that the Mario Fleitas Events Association has been doing, due to the great visibility that a tournament of these characteristics, with almost 600 registered, gives to the sport of paddle tennis.