25% of workers shield themselves against inflation thanks to the agreements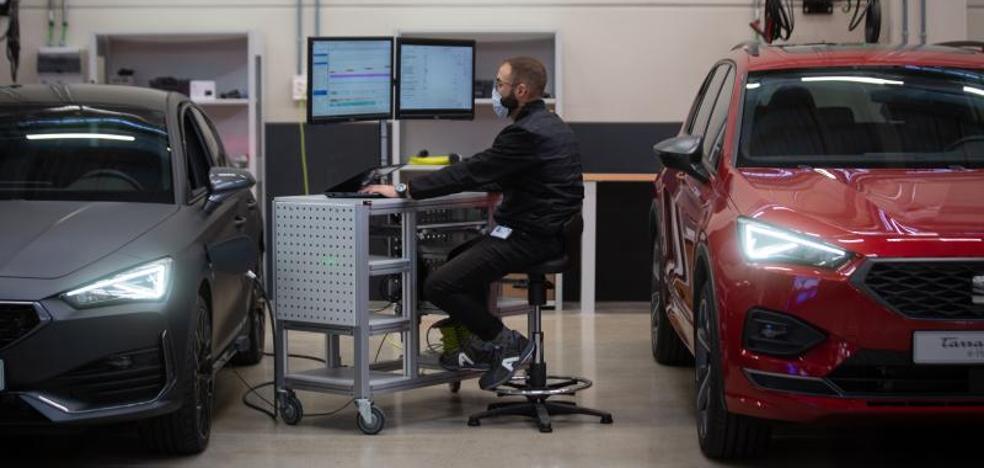 In the absence of negotiating half of the agreements, the wage increase rises to an average of 2.45%, the highest since 2000, although well below the prices
It was the great stumbling block that derailed this year's collective bargaining agreement: the so-called 'wage guarantee clauses', which shield workers' wages from fluctuating prices; that is to say, they protect them so that in no case they lose purchasing power. If inflation rises more than the agreed salaries, they are updated at the end of the year or period and compensated. Similar to what happened with pensioners and the famous 'paguilla' at the beginning of the year.
But in a scenario where the CPI is out of control and is already growing above 10% for the second consecutive month, the employers flatly refused to include this revision clause in the salary agreement that the unions demanded to sign it. However, it should be noted that in these first six months of the year there has been a sharp increase in the number of workers who are protected against rising prices: almost 25% of those who are covered by an agreement, one in four, a percentage that has not been seen for a long time, for more than a decade.
This clause was generalized in most agreements until 2008. Until July of that year, more than half of the agreements guaranteed the purchasing power of practically three out of four workers (74.1%). But then the Great Recession hit and it began to decline gradually. The 2012 labor reform took it to a minimum, to the point where in 2015 only 7.76% of the agreements that affected 12.52% of people had this type of clause. Since then, it has been increasing, but very slowly.
Yes, Seat workers will benefit from it, who, as agreed last week, will have an annual salary increase of 6.5% until 2026 and also the shield of a review clause linked to the CPI. It is also contemplated by the Mercadona agreement, that of Lidl... Something that is surprising due to the refusal of businessmen to include it.
Currently there are more than 1.5 million workers whose purchasing power is practically assured this year, even with a CPI shot up to 10.8%, according to data published by the Ministry of Labor. And that there are still almost half of the agreements to be negotiated in this second part of the year, since many are paralyzed, so this figure will continue to increase, according to what Mari Cruz Vicente, Secretary of Union Action of the CCOO, told this newspaper. which explains that each agreement includes its formula: some guarantee 100% of purchasing power, others 80%, some update it year after year, others at the end of the term...
no clipping

The point is that almost certainly those more than 1.5 million workers will have to be 'compensated' this year, since the average CPI may close at figures even higher than 8%, according to the forecasts of some analysts. And the salary increase for this year, despite registering the largest increase since 2000, barely reaches 2.45% -with provisional data until June-, so it is still very far from the high cost of living. This means that, today, workers are losing more than eight points of purchasing power.
This rebound in wages is in line with the previous collective bargaining agreement, which has already expired, but one point below the 3.5% increase that the employers were willing to reach, but without an update clause.
Of the 2,314 agreements registered in the first half of the year that affect more than 6.1 million workers, there is no salary cut and only 109, the equivalent of 4.7%, contemplate freezing. On the opposite side, 30.4% collect a wage increase of more than 3%, the average being 5.42%, and 59.1% move in average increments ranging from 0.5% to 2 ,5%.