25% of patents in Spain deal with health technologies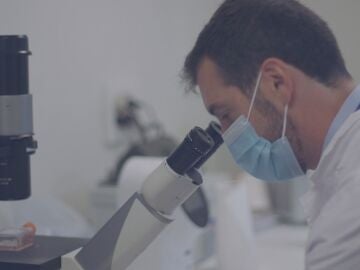 Spanish companies and inventors filed 1,925 patent applications with the European Patent Office (EPO) in 2022, the second highest number ever and slightly lower than the 2021 record. Patent applications from Spain remained fairly stable in 2022 (2021: 1,945 applications, -1%), after the strong increase (+8.4%) of the previous year. Thus, they were above pre-pandemic levels. According to the EPO's 2022 Patent Index, published yesterday, Spain ranks tenth among EU countries in terms of European patent applications.
In Spain, the technological field with the most patent applications was again pharmaceuticals, despite experiencing a drop of 4.2% compared to the previous year. Medical technology and biotechnology rose to second and third place, growing by +11.0% and +9.3%, respectively. The field of electrical machinery, appliances and energy (-12.0%) fell to fourth place. Health technologies, which include pharmaceuticals, medical technology and biotechnology, account for approximately a quarter of all patent applications filed by Spain with the EPO.
Among the industries in which patent applications from Spain have grown the most, although with a smaller share, are environmental technology (+82.1%), information technology (+35.0%) and measurement systems (+31.7%).
The Higher Council for Scientific Research (CSIC) was once again the main applicant for Spanish patents at the EPO. Of the 10 largest Spanish applicants, 6 of them were universities or research centers: CSIC, Tecnalia Research & Innovation Foundation, Polytechnic University of Valencia, Autonomous University of Barcelona, ​​University of the Basque Country and University of Barcelona.
Of all the autonomous communities, Catalonia had the highest share of patent applications at the EPO in 2022, with 31.4%, even so applications decreased by 7.4% compared to the previous year. Madrid was the second community, with a share of 21.3% (with 9% more applications). Together, Catalonia and Madrid represented more than 50% of the total number of Spanish patent applications at the EPO in 2022. Among the regions with more than 100 applications at the EPO, the largest increases were observed in Navarra (+14.3% ) and the Basque Country (+13.8%).
Taken together, the Patent Index 2022 shows that the EPO received a total of 193,460 applications in 2022, an increase of 2.5% over the previous year. United States, Germany, Japan, China and France were the top five countries of origin that contributed the most applications to this index. Chinese applications grew by +15.1% in 2022 compared to 2021, doubling in the last five years. Germany, the main European country in terms of patent applications, fell by 4.7% compared to 2021, while there was growth in those from France (+1.9%), Switzerland (+5.9% ), Belgium (+5.0%) and the Netherlands (+3.5%). In terms of patent applications per capita, Switzerland was again the leader, followed by some of the Nordic countries.