25% of Canarian women suffer from urinary incontinence due to pelvic floor dysfunction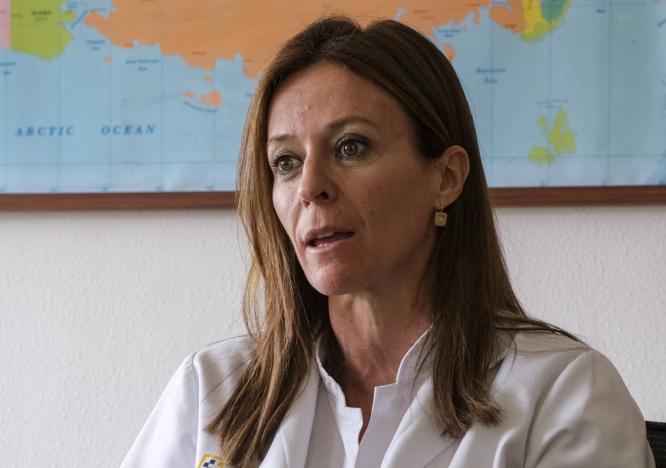 Health
The Spanish Society of Gynecology and Obstetrics brings together more than 400 specialists at the Alfredo Kraus Auditorium this week
25% of Canarian women suffer from urinary incontinence due to pelvic floor dysfunction. This is the main consequence, but there are others, such as pelvic pain or problems in sexual relations.
In addition, 50% of women throughout their lives have some dysfunction in the pelvic floorwhich is the most prevalent gynecological pathology and is highly underdiagnosed because many women learn to live with it without reporting it, which greatly affects their quality of life.
These issues will be discussed at the tenth National Pelvic Floor Congress organized by the
Spanish Society of Gynecology and Obstetrics who presides
Alice Martinhead of the Gynecology and Obstetrics Service of
Maternal and Child Island University Complex.
From prolapses to new surgical techniques

"A scientific program of the highest quality has been developed that will address topics as diverse as
urinary incontinence, prolapse tears, new surgical techniques and sexuality», explains the organization in a press release.
More than 400 professionals from all over Spain who will meet on May 19, 20 and 21 in the auditory
Alfredo Kraus, in Gran Canaria. "The congress will mark a before and after in the approach to care for pelvic floor pathologies.
We put the patient at the center because she is the one who must assume the main role of medical care», points out Alicia Martin.
open day

As a novelty, in addition, in parallel to the celebration of the congress
the organizing committee has developed a free open day for the general population where, hand in hand with
Pepi Masero, expert patient and specialist in social networksvoice will be given "to the concerns of society in this field that is so important and at the same time silenced, while we will counteract the hoaxes in this regard," says the press release.
Masero, accompanied by gynecologists, rehabilitation doctors, and a midwife, will explain how this dysfunction is experienced and how it is addressed. L
The open day will take place on Friday from 3:30 p.m. to 5:30 p.m.
let's talk about sex

The congress will also have a practical workshop entitled Let's talk about sex and oriented to the diagnosis, sexual advice and management of female sexual dysfunctions during menopause and perimenopause.
In Gran Canaria there is a Pelvic Floor Unit in the Maternal and Child Hospital, and a Pelvic Floor Rehabilitation Unit in the University Hospital of Gran Canaria, which complement and depend on the Gynecology and Obstetrics Service of the former.