23-year-old girl dies at Taylor Swift concert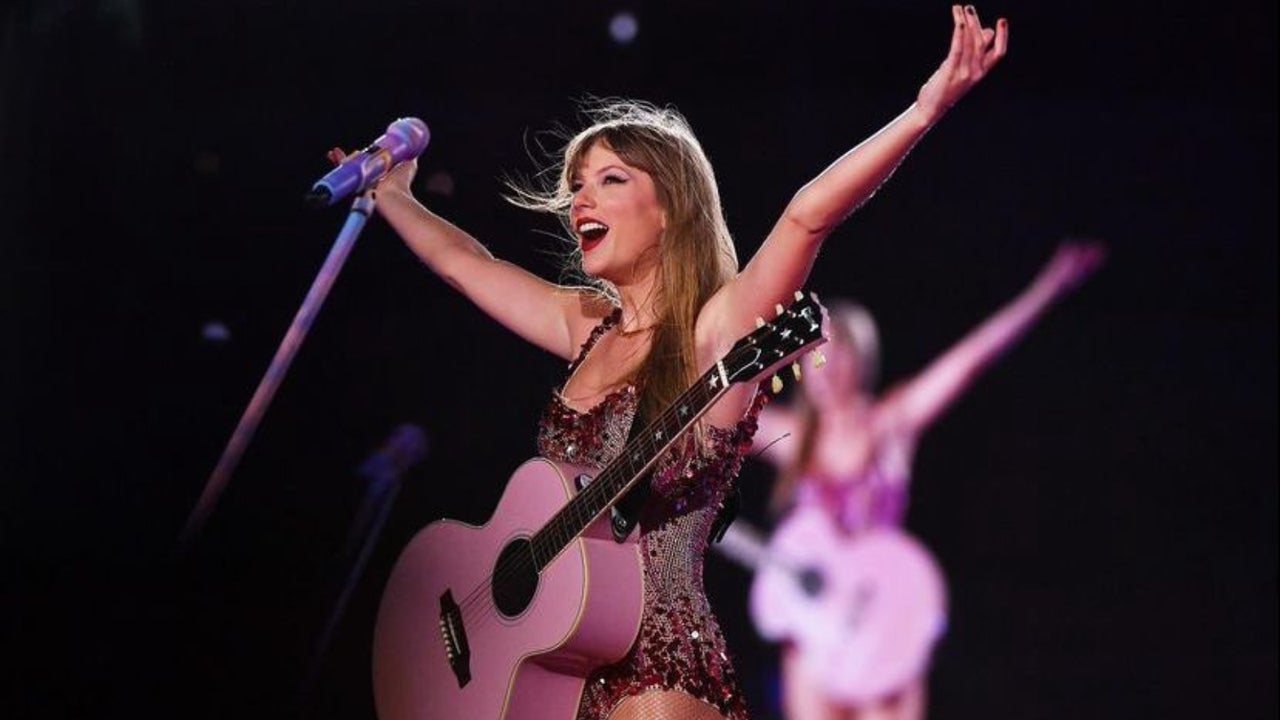 Taylor Swift's long-awaited concert in Rio de Janeiro, Brazil, was marred by a tragedy on November 17. The country eagerly awaited the performance of the acclaimed singer, including the iconic Christ the Redeemer was illuminated with the 'Junior Jewels' t-shirt, the same one that Swift used in the video clip for her song 'You Belong with Me'.
However, joy turned to despair when Brazil faced an intense heat wave, intensified by the crowd that attended the concert at the Niton Santos Olympic Stadium. The structural changes in the enclosure prevented air from circulating properly, raising the thermal sensation to a suffocating 60 degrees Celsius.
The young woman Ana Clara Benevides, 23, has suffered cardiac arrest due to extreme temperatures, marking a tragic outcome in the middle of the show. Firefighters who responded to the scene reported that More than a thousand people fainted from dehydration.
Concerned about the well-being of her followers, Taylor Swift threw water bottles from the stage in an attempt to diffuse the situation. The singer, visibly shocked, shared her devastating news through her official Instagram account, expressing her pain over the loss of Ana Clara Benevides.
The Brazilian Ministry of Justice and the Consumer Secretariat have received complaints and announced the implementation of measures to guarantee access to drinking water in future mass events. In addition, they have launched an investigation to determine responsibility for the incident and prevent similar tragedies in the future.
After the incident, Taylor Swift declared that she was devastated by the news.
Concerned about the safety of her fans, Taylor Swift has shared a new story on her Instagram account, announcing the sad decision to postpone the concert due to extreme temperatures. The singer expressed her deep concern for the health of her followers and reaffirmed her commitment to everyone's safety.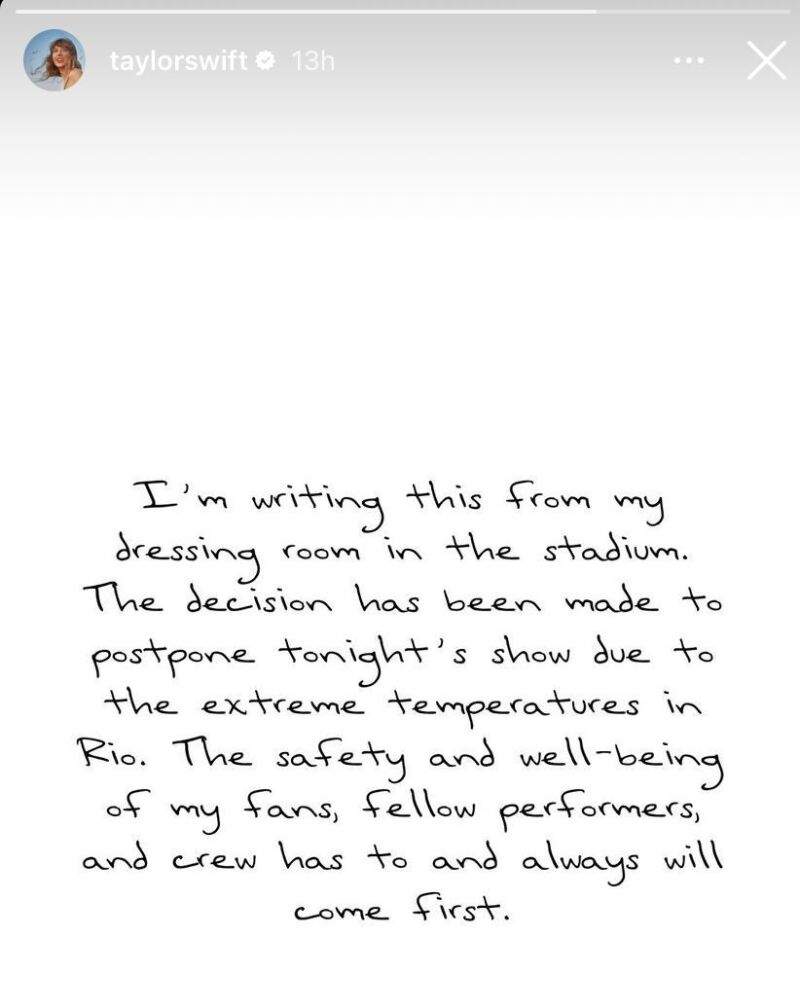 The news has shocked his followers and the general public.generating a call for reflection on safety in events of this type in adverse weather conditions.