22.8% of ESO students passed the course with some failure in 2018-19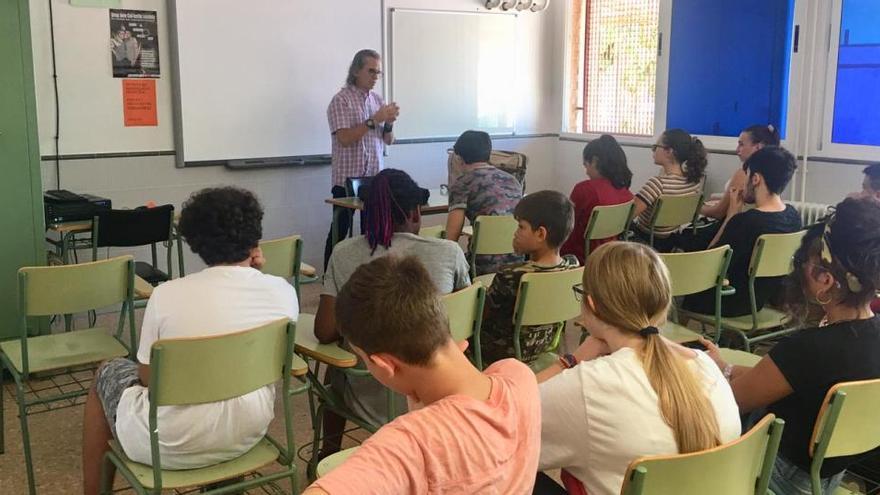 87.4% of the students evaluated in one of the four courses of Compulsory Secondary Education (ESO) passed the course at the end, but 64.6% did so with all passed subjects and 22.8% with some failed.
These are data released this Thursday by the Ministry of Education in the Academic Results statistics for the 2018-19 academic year, with published information from the autonomous communities.
By course, The rate of students who promoted, that is, those who pass the course, varies between 86.4% in the fourth year of ESO and 89.7% of the first course.
While the one that does so by passing all subjects ranges from 61.9% of the third year students to 67.1% of the fourth year.
In Bachillerato promoted 85.6% of the first year students and 83.3% of the second, although only 64.7% of first-year students passed all subjects.
By sex, the number of female students promoting the course, both in ESO and Baccalaureate, is 5 points higher than male students. If the percentage of those who pass all the subjects is considered, the differences increase to values ​​around 10 points in favor of the female students.
On the other hand, the gross graduation rate in ESO increased one point compared to the previous year, to stand at 78.8% of the population of the age to finish this academic level.
Among female students, the percentage rose to 84% and among male students it is 73.8%.
Total, 378,152 students finished their schooling in ESO and obtained a graduate degree and another 32,934 did so through the offer of Adult Education.
In the 2018-19 academic year, 18,917 students also completed the Basic Vocational Training Cycles, which represented 4.1% of the population of age to graduate at this academic level.
In the post-compulsory secondary studies stage, 254,797 students finished the Baccalaureate and 107,608 finished the Middle Grade of the Training Cycles of FP and of Plastic Arts and Design and of Sports Teaching.
Baccalaureate graduates accounted for 70.3% of graduates of this academic level and those from Middle Grade education the remaining 29.7%.
Regarding the population of theoretical age to graduate, the gross rate for completing the Baccalaureate was 55.1%, which is 0.3 points less than the previous year.
In the case of female students, the rate rose to 63.1%, while that of male students is 47.6%, that is, 15.4 points less.
Finally, the gross rate of graduates in Higher Degree education is 29.2%, with 130,436 students who completed Higher Degree Vocational Training Cycles, 3,434 completed the Higher Degree Cycles of Plastic Arts and Design and 563 those of Teaching Sports.