2,059 students take the EBAU at Canarian universities in July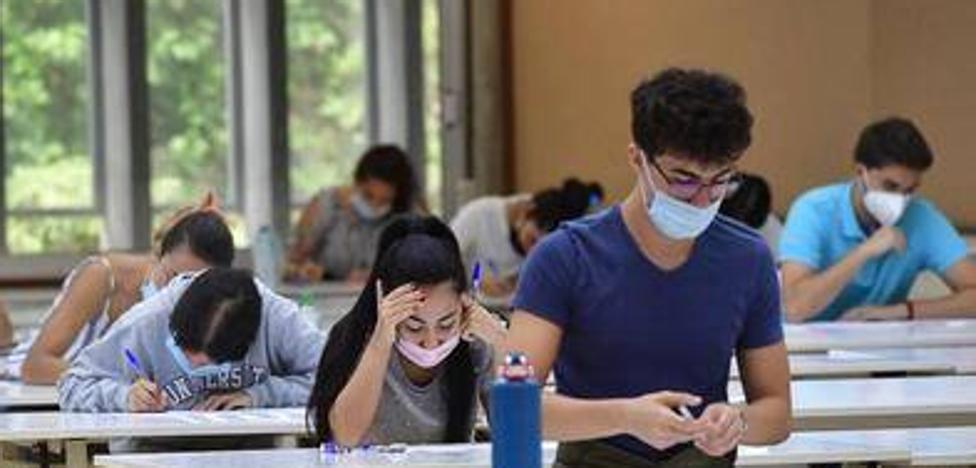 education
Most of them, 1,710, have enrolled in the general phase and 345 have done so in the option to improve grade
A total of
2,059 students From tomorrow until Friday, they will face the Baccalaureate Evaluation for University Access (EBAU) in the July call of the two Canarian public universities.
At the University of Las Palmas de Gran Canaria (ULPGC) 1,111 students have enrolled, and at the University of La Laguna 948, according to the information provided by the academic centers.
Most of them, 1,710, have enrolled in the general phase and 345 have done so in the option to improve grade.
In the case of
ULPGCwhere there are 572 women enrolled and 539 men, there are
956 students in the general phase and 155 in the grade improvement phase.
In the
ULL, there are 754 registered in the general phase and 194 in the specific phase improvement of qualifications.
Of the total of 948 enrolled in the EBAU at the ULL, 692 belong to Tenerife, and of these, 32 will take the arts modality, 389 the sciences, 192 the humanities and social sciences (social sciences itinerary) and the remaining 79 will choose of this last modality the itinerary of humanities.
All those registered on this island will be examined at the Guajara university campus, while the others will do so on their respective islands.
In
La Palma will be 48 students who access the testof which one has enrolled in arts, 20 in sciences, another 20 in the social sciences itinerary and 7 in the humanities.
In
La Gomera there are nine enrolledof which six will carry out the social sciences itinerary and three will do sciences.
In
El Hierro there are five registeredtwo in science and three in social sciences.
In the specific modality to raise grades there are 179 registered in Tenerife, thirteen in La Palma, one in La Gomera and one in El Hierro.