2021, fifty years since the publication of 'Hunky dory'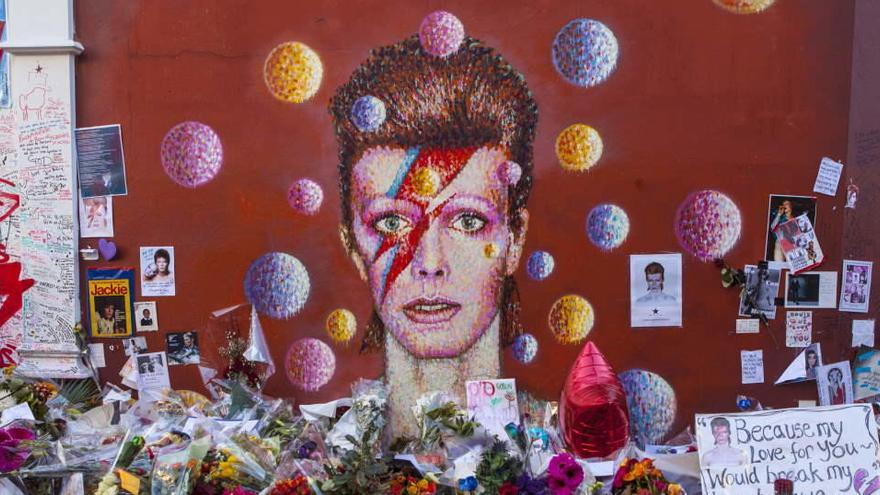 2021 will be another Bowie year. There are 11 months to go, but December 17 will mark half a century since the publication in the United Kingdom of 'Hunky Dory', fourth album by the artist and first of the glam era, in which the Brixton musician began to shore up his legend. Started as an artist with his real name, David Jones, and after going through various bands, until 1971 he recorded three albums: 'David Bowie' (1967), 'Space oddity' (1969) -both renamed years later- and 'The man who sold the world '(1970). With the second he had achieved a discreet success thanks to the song that gives the album its title.
It was two years later, with 'Hunky Dory', already with The Spiders from Mars as a band, with which Bowie began to be taken seriously and to gain thousands of followers. It is a masterpiece that lays the foundation for his subsequent works, plants the seed of glam (Gary Glitter, Slade, Mott the Hopple, early Roxy Music, even Queen) and includes masterful songs like 'Changes', 'Life on Mars?', 'Kooks', 'Quicksand' or 'Queen bitch'.
After 'Ziggy Stardust', recorded the following year, it is the most solid of those who nurture this stage, one of the most celebrated in London. The Spiders, producer Tony Visconti, the Kansai Yamamoto costumes, the kabuki and the successive characters in which he was transformed (Aladdin Sane, Halloween Jack) until his American stage, cocaine and the Slim White Duke built the foundations of his enormous legacy.