20 earthquakes located this Wednesday on La Palma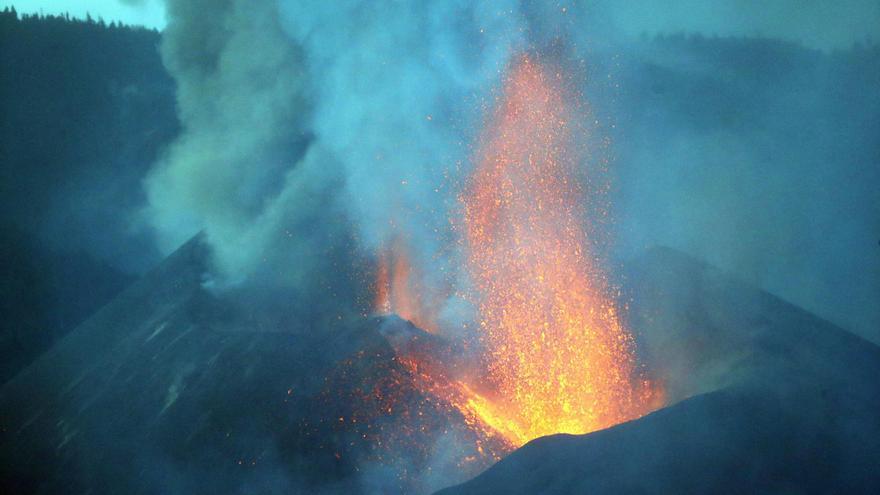 The National Geographic Institute (IGN) has located this Wednesday 20 seismic movements on the Canary Island of La Palma, with maximum magnitude of 3.9 in an earthquake that occurred 37 kilometers deep at 03:22 in the municipality of Mazo.
Of the 20 earthquakes located until 07.07 hours this Wednesday, 16 have occurred in the municipality of Fuencaliente and the rest in Mallet.
The last of the seismic movements located at 7:07 am in Mazo, at a depth of 12 kilometers and a magnitude of 3.1.
Northernmost casting continues to advance as air quality improves
The lava flow from the volcano of La Palma, that has been opened to the north of the main one, an industrial estate in Los Llanos and this Tuesday forced to evacuate 800 people in La Laguna, while in the last hours the meteorological conditions have favored the improvement of the air quality.
According to the latest report issued by the Department of Homeland Security (DSN), the lava flow is changing in the last hours as a consequence of the collapse of the volcano cone that occurred last Saturday.
So far there are three streams: one that runs further north, and which forced the preventive evacuation of 700 or 800 people on Tuesday, and another two languages, of which the original one has hardly any lava contribution and the second, more al south, affects new constructions within the security perimeter.
The meteorological conditions They favored the improvement of air quality yesterday, which allowed the lifting of the confinement of 3,500 people decreed last Monday, according to the DSN report.
Meanwhile, the airports of the Canary Islands remain operational, although airlines are canceling operations to La Palma.
The ash emission height it reaches 3,500 meters and moves from the west turning east and south, the report adds.