189 positives and one death in the last hours in the Canary Islands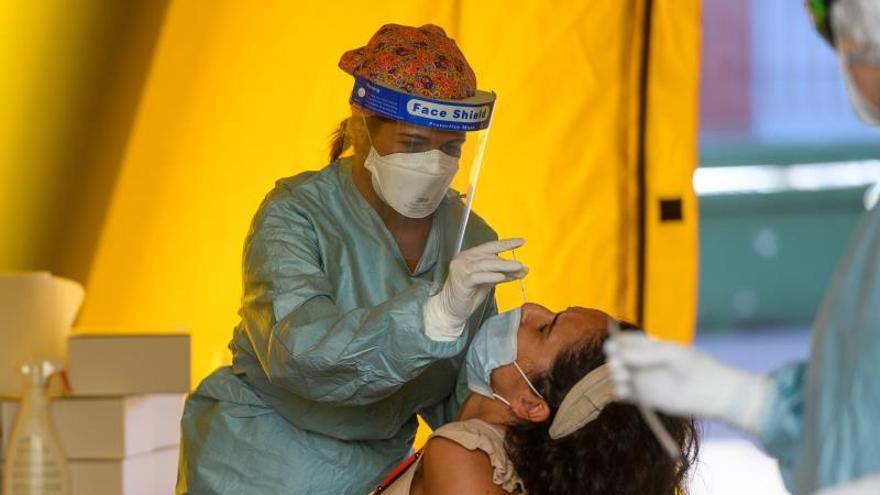 The Ministry of Health of Canary Islands Government has notified this monday 189 new infections and a death with Covid, registered in El Hierro, in the last hours, which leave the account in 562 deaths since the pandemic began. The number of active cases in the Islands increases to 6,931 (+79) after only 109 discharges.
Canarian hospitals currently have 297 (+5) patients and 86 (+3) ICUs admitted with coronavirus. The number of discharge in the last hours has been 109 people.
The incidence per 100,000 inhabitants is 61.48 (+1.11) at 7 days and 132.67 (+1.54) at 14 days.
By Islands, Gran Canaria it is still the island with the most cases after detecting 86 positives. Active cases rise once again to 3,926 (+39) after adding only 47 epidemiological discharges in the last hours.
Tenerife registers 74 cases and the number of active persons increases to 2,243 (+66). The Island only adds 8 medical discharges this Monday. Lanzarote, for its part, it reports 18 new positives and 44 new ones, so that assets fall to 505 (-26).
Fuerteventura There are 8 cases and no registration, so the assets add up to 132 (+8) cases. La Palma registers three new and 10 new additions, so that the assets fall to 26 (-7).
El Hierro A deceased with Covid regrets and a false positive is ruled out, leaving a balance of 97 (-1) active cases. La GomeraMeanwhile, it remains with two active cases.