18-year-olds can already enjoy the Cultural Bonus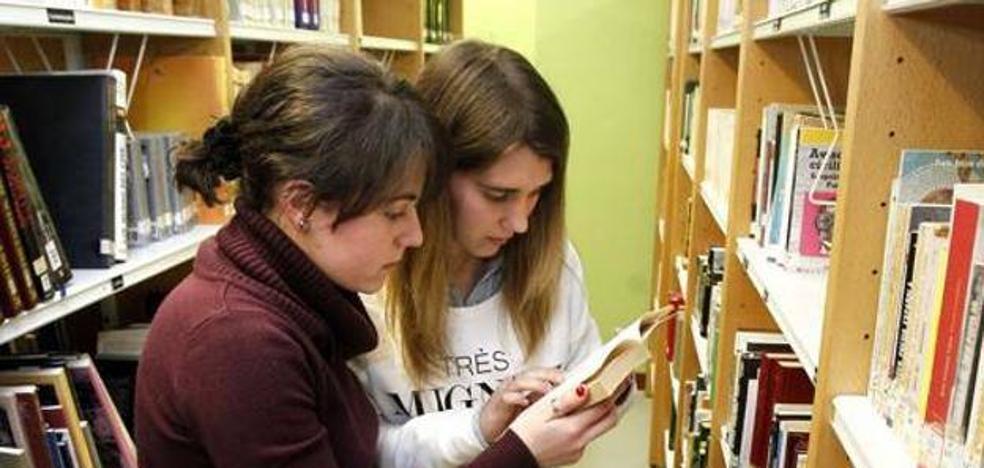 The Council of Ministers today approved this measure that contemplates spending 400 euros on cultural activities and products
The youth cultural voucher, which is made up of
400 euros to spend on cultural events, has been approved this Tuesday by the Council of Ministers, through a Royal Decree. Beneficiaries may invest the aforementioned amount by means of a money card.
In this regard, the Minister of Territorial Policy and Government spokesperson, Isabel Rodríguez, highlighted that this measure is an "important commitment to support culture due to the consequences after the Covid crisis".
The youth cultural bond, in detail

Young people who reach the age of majority (18 years) this 2022 are the ones who will be able to enjoy the bonus in a period of 12 months. With it they will be able to buy and enjoy different services, articles or cultural activities. It is estimated that some 500,000 young people will be able to benefit from this aid.
From the Ministry of Culture and Sports, at the same time, they point out, in a statement, that the text approved this Tuesday "has taken into account the contributions received during the public hearing and information process, which took place from February 4 to 15 of 2022».
Then, 30 contributions were collected, four of them from the autonomous communities and the remaining 26 from natural and legal persons. In addition, the department has held different meetings with agents from the cultural sector, associations and organizations to outline the development of this initiative.
What activities does it cover?

The Ministry, at the same time, indicates that the bonus will subsidize live arts, cultural heritage and audiovisual arts
up to a maximum of 200 euros per beneficiary. These activities include live music, cinema, museums, libraries, exhibitions or scenic festivals.
It also contemplates the subsidy of products in physical support
up to a maximum of 100 euros: books; magazines, newspapers, or other periodicals; video games, musical scores, records, CDs, DVDs or Blu-rays.
At the same time, the beneficiary will be able to invest
100 euros of this bonus in digital or online consumption: subscriptions and rentals to musical, reading or audio-reading, or audiovisual platforms, purchase of audiobooks, purchase of digital books (known as e-books), subscription to download multimedia files (known as podcasts), subscriptions to online video games , digital subscriptions to newspapers, magazines or other periodicals. Such subscriptions will be limited to a maximum of four months.
What activities does it not cover?

On the contrary, the measure does not contemplate the purchase of products in stationery stores, such as curricular textbooks (printed or digital); computer and electronic equipment, software, hardware and consumables; art supplies; musical instruments; sports and bullfighting shows; fashion and gastronomy. Nor, the acquisition of products classified as X or pornographic.
To consider

The bonus, in addition, may be used exclusively "in establishments or institutions attached to the program, which provide services in Spain and which, professionally and regularly, carry out activities of sale or provision of cultural products, activities and services."
Meanwhile, the management of the program will be carried out through a
specific technology platformwhere the applications will be presented, which will be processed in order of presentation.
Once this aid is granted,
the total amount granted will be paid in a single paymentin the format of
nominal virtual prepaid card, which will be identified with a number and the identity of the beneficiary. Exceptionally, a physical card may be issued, provided that the beneficiary does not have a mobile compatible with the virtual card.
The Youth Cultural Bonus, in turn, will be compatible with other subsidies, aid, income or resources from public administrations.