16,500-year-old footprints of children found in a Cantabrian cave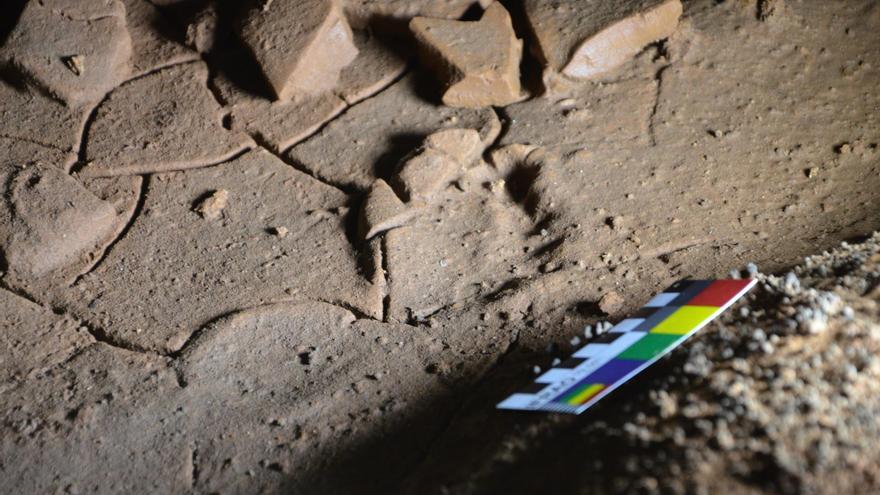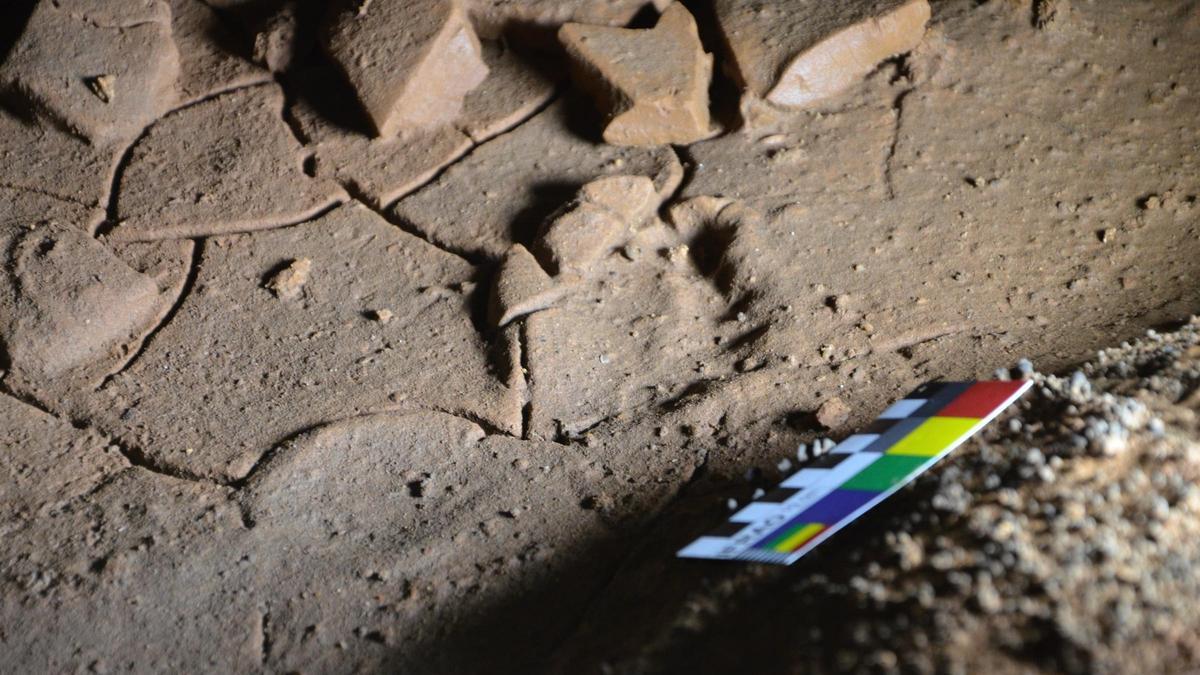 The Cantabrian cave of La Garma has been the scene of a new archaeological find with the location of some footprints of children in an area of ​​clay soil, which could be about 16,500 years old.
The regional vice president and counselor for Universities and Culture, Pablo Zuloaga, and the excavation directors, Roberto Ontañón and Pablo Arias, have presented this new discovery in La Garma, a cave declared a World Heritage Site in 2008 by the Unesco, and that never ceases to surprise researchers after more than 25 years of work inside it, they have highlighted.
La Garma, more than a single cave, is a system of vertical cavities as if it were a nine-story building, some connected to each other and others not, with cave paintings and a soil rich in Palaeolithic vestiges thanks to prehistoric settlements.
Zuloaga has stressed that It is one of the "banners" of the archaeological heritage of Cantabria and one of the "most important worldwide" sites from the Palaeolithic period. and he has claimed that this latest finding "is further proof that La Garma is extraordinary." "La Garma is infinite", he added.
Ontañón has reported that the footprints were discovered in early April in a gallery that had gone unnoticed by researchers for years being in a place that is difficult to access, several meters high above the lower gallery, which is where the main works are located.
Access was so difficult that the researchers who entered this gallery had to be accompanied by professional cavers.
Inside, in an area of ​​clay soil, they located disturbed earth in which you could see human fingerprints and next to these piles vestiges of bare feet of children, in some cases only with marks of the heels and in others of the entire foot.
These thirteen footprints, which due to their size could correspond to children between 6 and 7 years of age, go back and forth towards the piles of clay and the fact that many are only from the heels, as if the little ones walked "without stepping on or as if they did not want to stain their feet", makes researchers think that it could be a game.
The next thing is to try to clarify how many children these footprints correspond to, because it seems that initially there are more than one, explained Roberto Ontañón, who also directs the Museum of Archeology and Prehistory of Cantabria.
And from them it will also try to reproduce their physical features and behavior, has highlighted Pablo Arias, Professor of Prehistory at the University of Cantabria.
The situation of the find, more than 300 meters from the area where they established Paleolithic settlements and inside the cave, does not rule out that the gallery had direct access from the outside.
In short, Arias has indicated, this archaeological site will be documented with geomatic techniques (topographic survey using laser scanners, photogrammetry, high resolution photography and 3D restitution of the complex), of which he has highlighted that very few similar ones are known.
There is one of similar characteristics in the cave of Tuc d'Audobert, in the French Pyrenees, with traces of human footprints that also include children, some of them with heels, which are attributed to the Middle Magdalenian period, about 16,500 years old. same period to which those of La Garma correspond.