16 people infected by coronavirus in Gran Canaria after a wedding celebration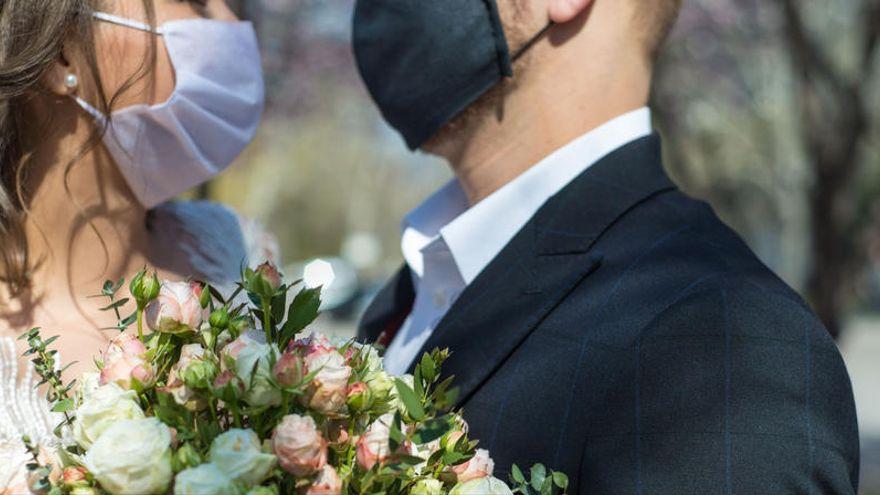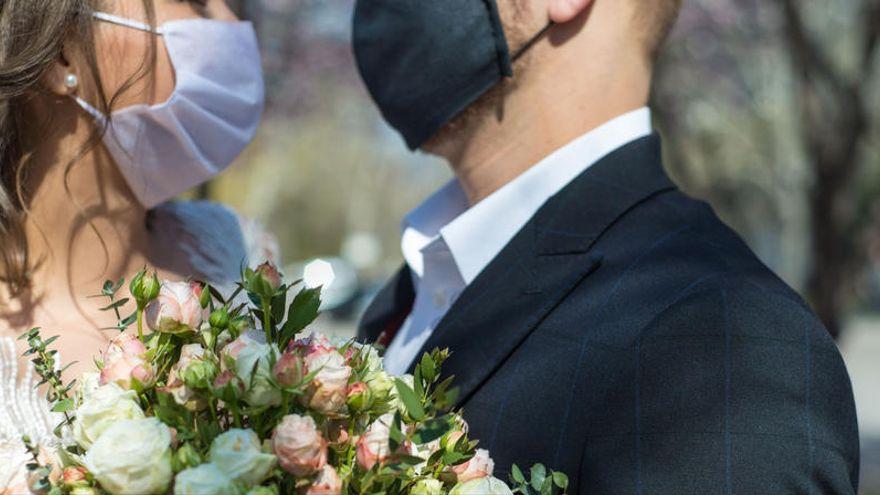 The previous week, on March 17, the Ministry notified 104 new outbreaks in the Islands with 574 cases, of which 10 needed to be admitted to a hospital. One of them, in Gran Canaria, occurred in a soccer team that spread the virus in schools and families.
In general, all the outbreaks have less than 10 associated cases except the one indicated with 16 affected in Gran Canaria, of social origin with family branching associated with the celebration of a wedding; two others on the same island, one social and the other work, with 14 and 12 infected, respectively; and two others in Fuerteventura of work origin with family branches, one with 15 affected and another with 11 infected people linked to a restaurant establishment.
By area in which they have occurred, 38 are family outbreaks, 31 social, 23 work, four educational and one sports.
Health highlights that most of the family outbreaks this week have occurred among non-cohabitants with several addresses associated with each outbreak.
Regarding the educational outbreaks, all have family branches and three have been registered in Tenerife (with 9, 6 and 4 cases) and one in Gran Canaria (with 5 affected people).
As for the sports outbreak, which has had ramifications to the work and family environment, it has been reported in a gym in Tenerife and affects nine people, including two monitors and five users.
Work outbreak with 76 affected
In addition to these new outbreaks detected last week, the Ministry continues to monitor 50 old outbreaks that are still open, some of them increasing the number of cases. Among them, one stands out in Gran Canaria, of work origin with family and social ramification, which already affects 76 people, one of them in hospital admission; an educational one with family branches in Tenerife linked to two nursery schools with 67 affected people; and a sports one, with educational, social and family ramifications, in a soccer team in Gran Canaria that already affects 54 people.
At present, and after completing the vaccination of group 1, there is no outbreak, nor any user of social health centers affected by covid-19.
Two new deaths
Regarding the cases registered in the last 24 hours in the Canary Islands, the Ministry of Health has confirmed 222 new diagnoses of coronavirus COVID-19. The total accumulated cases in the Canary Islands is 45,498 with 4,114 active, of which 78 are admitted to the ICU and 297 remain hospitalized. In the last hours, the death of two people has been registered in the Canary Islands, a 90-year-old woman in Gran Canaria and a 55-year-old man in Lanzarote, the latter already reported yesterday and that today has been incorporated into the statistical portal, once validated .
The Accumulated Incidence at 7 days in the Canary Islands stands at 68.57 cases per 100,000 inhabitants and at 14 days at 136.77 cases per 100,000 inhabitants.
By islands, Tenerife today adds 115 cases with a total of 19,210 accumulated cases and 2,147 epidemiologically active cases; Gran Canaria adds 88 cases and has 18,727 accumulated 1,584 assets. Lanzarote adds seven new cases with 4,591 accumulated and 90 epidemiologically active; Fuerteventura has 1,996 accumulated cases with ten more cases than the previous day and 274 active. La Palma adds two new cases and has 452 accumulated and 15 assets; El Hierro does not add cases, so its accumulated are 300 and its assets three. Finally, La Gomera does not have new cases either, so it continues with 222 accumulated and one asset.
To date, a total of 942,467 have been carried out PCR tests in the Islands, of which 3,669 correspond to the last 24 hours.