1,200 million in turnover and 14,000 jobs in danger from Covid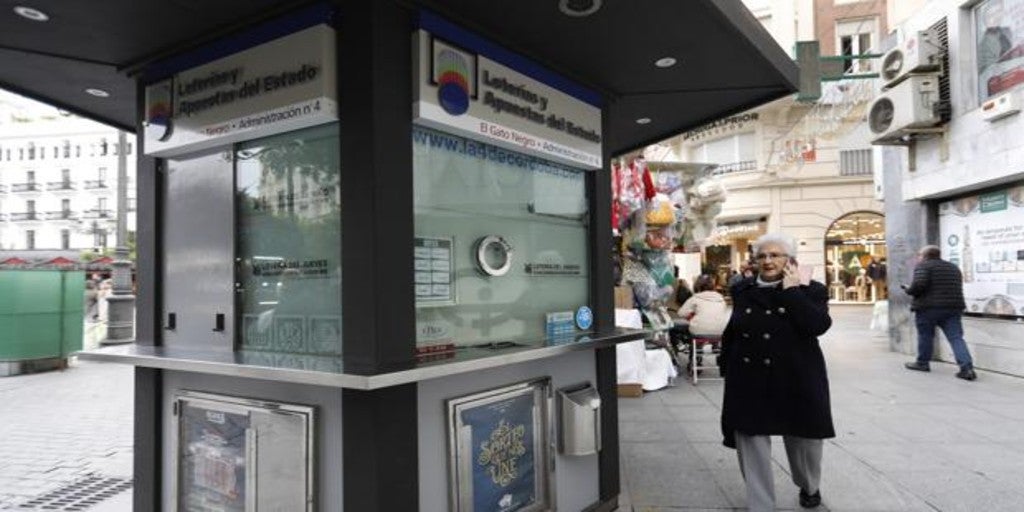 Madrid
Updated:
save

Covid-19 spreads its impact through any economic and social activity, and can leave the imminent Christmas festivities very "touched". To all of the above, an entire institution does not escape at each turn of the year: the Lottery. The lotteries that represent some 14,000 businesses distributed in a commercial network of 10,962 establishments – according to estimates by the State Lottery and Betting Society of the State, SELAE – have launched an SOS to Lotteries: sales between July and October have fallen by 30%, a decrease mainly located between social organizations (sports clubs, festive entities …) and companies.
This is the main conclusion of an internal survey of 400 lotteries from all over Spain by the National Association of Provincial Lottery Administrators Associations (ANAPAL). Derived from the above, another disturbing figure: the decrease in turnover has its origin in sports clubs, festive entities, companies or other social organizations that due to the growth and growing restrictions reduce their activity and whose purchase volume has been reduced by half. This group accounts for 45% of sales in the Christmas Draw for 25% of the window, the president of Anapal Josep Manuel Iborra has explained to ABC. And this, according to this association, means that the state coffers could stop entering 1,200 million of euros. It should be remembered that SELAE is a public company and that in 2019 it paid more than 711 million euros in terms of taxes.
«In the Christmas Draw, approximately 2,900 million are billed, some 700 million in El Niño and thus in dripping until March: sand we already fall in the first draw, we all fall », explains Iborra who shows his concern that the economic monitoring commission agreed with SELAE last May has not yet met when the de-escalation began. «From the presidency of Loterías they assure that there is the will to call that meeting, but there is still no date or agenda, "he adds about a call he received from the Loterías presidency a few days ago.
The lotteries propose some recipes to prevent the pandemic from also "infecting" this group: "Internal management of holdings" that are increasingly reluctant to manage banking entities and «Update» of the commission system that has not been reviewed for 16 years. It also does not help, in the words of the president of Anapal, that "SELAE puts obstacles in the way of online marketing" and considers that this attitude is the main responsible for the fact that "there is not a sales network fully capable of online sales." According to his estimates, only about 800 administrations would be fully prepared.
Loterías Sagasta (Seville): «We are all working»
Since Sagasta Lotteries, one of the most outstanding administrations of Seville and all of Andalusia, one of its managers has answered the question of the evolution of sales, which «It is early to evaluate and the next few months are the most important. Along these lines, they have admitted since this administration that "somewhat less is being sold, but these are months in which a lot of Lottery is reserved." Asked if they are considering returning an employee to ERTE, they strongly point out: "We are all working as long as we are allowed to."
Similarly, they confirm that movement restrictions that are being implemented will have consequences on the large number of Lottery that they sell outside the administration to companies, associations, supporters clubs … A sales channel that they believe in recent months has not grown.
"La Pica de oro" (Madrid): "We don't see it clearly"
Since "The Golden Pike", located in the heart of the Salamanca District (Calle Narváez number 5) in Madrid, they confirm that "sales have fallen by approximately 35%" due to mobility limitations and like many of their counterparts "Christmas is our strength" although they point out that this year has not yet begun. In this sense, he points out that in his area "Many companies are not working, the WiZink Center does not give concerts, the bars are closed … We do not see it clearly"They have confessed since this administration. Nor does the online channel compensate for the decline in sales. "70% of the billing comes from the window and the remaining 30% are reservations of companies or similar," explain the sources consulted who estimate that they will end this 2020 with between 30% and 35% less turnover. "We prefer to think that it will not be as much as we think now: we are at the expense of what may happen", they summarize from this small place in the center of Madrid.
Ormaetxea Lottery: «The campaign has not started well»
The manager of Lotería Ormaetxea located in the center of Bilbao, Sergio Echevarría, has commented that in "The campaign has not started well" and he talks about a Big Week without bulls or theater … This old administration's movement limitations have impacted on sales that have already been able to fall 30% compared to last year. «We are in the center of the city and many customers come from neighboring towns and provinces, so as mobility is restricted, these sales are not made", Echevarría explained who notes that this year all the activity generated by the hotel industry – this includes the Lottery – is being" testimonial "and confirms that the online channel is only for" a certain audience "since the older audience prefers the physical tenth against the digital certificate. "Younger people are the ones who interact the most on a digital level", has concluded the manager of Lotería Ormaetxea.
In what has also agreed with respect to other colleagues in the towing capacity of the Extraordinary Christmas Giveaway for other subsequent calls such as El Niño. From his words one can conclude a certain voluntarism rather than optimism: «We are optimistic that at Christmas it is possible to interact and recover the Christmas movement in the cities ", Echevarría concluded.