11,000 special glasses donated for the protection of the residents of La Palma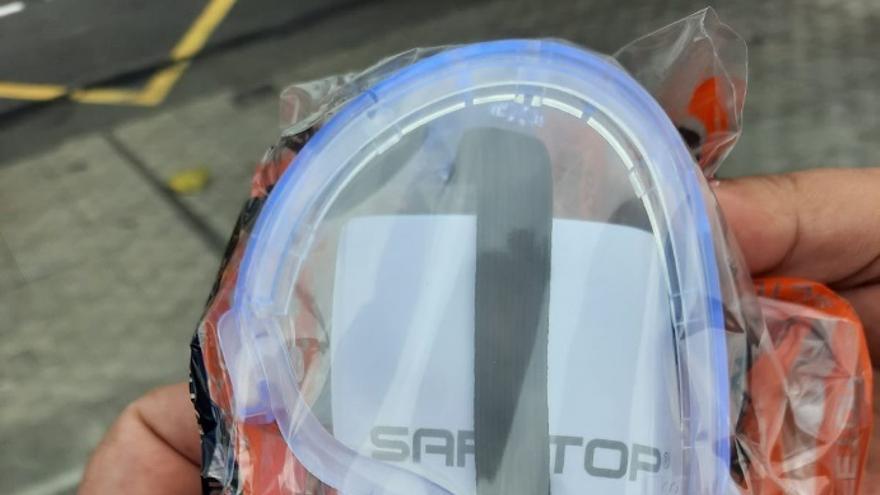 The ONCE Social Group has begun this Tuesday to deliver other 11,000 special glasses so that they can be used as protection elements for the neighbors of the island of La Palma most affected by the eruption of the volcano.
The glasses are a simple piece of equipment to use and allow those people who are in the areas most affected by ashes or with the greatest number of suspended particles, to protect their eyes, which are very sensitive to this type of effect. There are already 22,000 glasses sent, together with 5,000 caps.
This second delivery of glasses, in addition to the one made ten days ago, arrives on the island of La Palma thanks to the collaboration of the Air Force and Military Emergency Unit, and they are being distributed by the Red Cross, supported by the facilities of the ONCE agency on the island and the Ilunion laundry factory, of the ONCE Social Group, located there.
The first large distribution was carried out this morning through the Red Cross, while they are also being sent to groups in greatest need such as cleaning teams, emergency teams or those who operate closer to the area directly affected by the volcano.
Experts warn that the eyes can suffer scratches from the impact of some particle in the air, as well as suffer conjunctivitis, itching or tearing, sometimes causing some type of abrasion.
For the ONCE Social Group, this new action is part of its daily reality of being at the side of society at all times, taking care of people, especially in the most difficult moments, and trying to give back to citizenship, in this case to the residents of the island of La Palma, the solidarity and the illusion that are the engines of the Organization.