103 immigrants arrive in Lanzarote on a pneumatic boat and two boats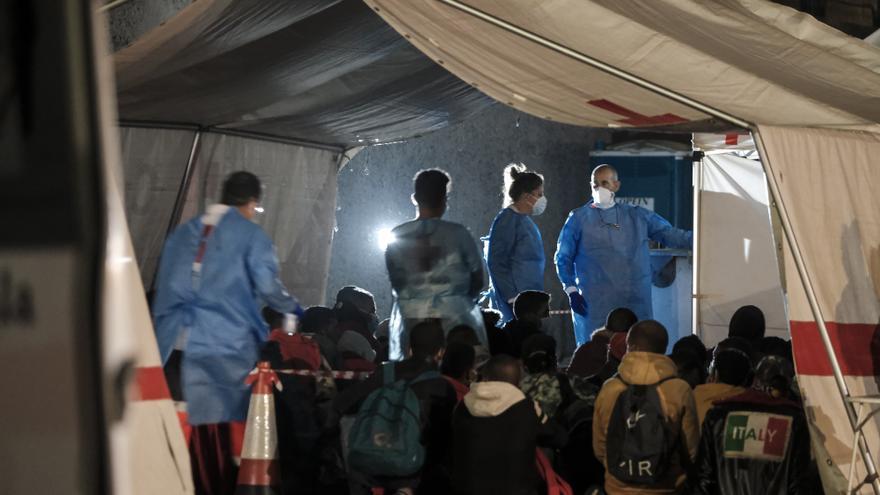 Las Palmas de Gran Canaria, Oct 14 (EFE) .- A total of 103 immigrants, including 16 women and eight minors, have arrived in Lanzarote since last midnight, in a pneumatic boat rescued by Salvamento Marítimo and two boats that have managed to reach by their own means the coast of Haría, in the north of the island.
As reported to Efe by a Salvamento spokesperson, Salvamar Alnair transferred 49 people of sub-Saharan origin to the La Cebolla pier in Arrecife at 4.40 am, located in a zodiac with which they were trying to reach Lanzarote.
They were 32 men, 13 women and four minors.
This morning, between 7:00 and 8:00, two boats with occupants of Maghreb origin managed to reach land on the coast of Haría, one in Jameos del Agua and the other in Charco del Palo.
In the first, 28 immigrants traveled (22 men, two women and four minors) and in the second, 26 (25 men and one woman), according to the first count managed by the Island's Emergency Consortium.
Shortly after midnight, the Salvamar Al Nair arrived in Arrecife with the 67 occupants of two other boats that had already been reported hours before, when the rescue was carried out at sea.
There were 31 people on the one hand (29 men and two minors) and 36 on the other (33 men and three women), all from the Maghreb.