10 things to know about … Anabel Pantoja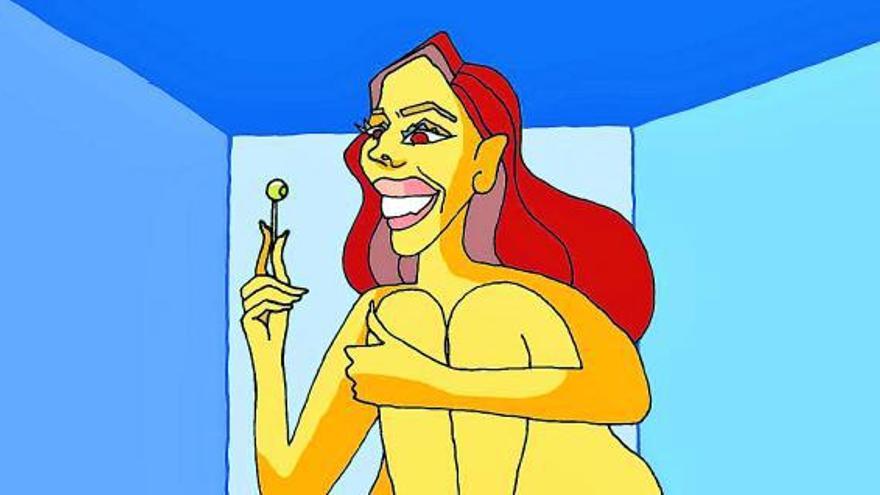 1 FATHER HAS ONE (AND ALMOST BETTER)
Anabel (Seville, 1986) is the only daughter of Bernardo, Isabel Pantoja's older brother, with whom she does not get along. He loves his father despite giving him bad times: 1 / he separated from his mother when he was 6 years old (today he is married to a former Japanese dancer). 2 / his criminal record contains complaints of theft of bank documents and fraud. 3 / He is not in good health (his right foot was amputated).
2 THE ONLY CUTE, UNTIL ISA P ARRIVED
A little because of the separation of her parents, and another because, until Chabelita arrived from Peru, she was the only girl in the clan, Anabel –Ana, as the grandmother, and Isabel, as the aunt and godmother– grew up in Cantora. His retirement to the widow of Paquirri and his cante starts have earned him the nickname Mini-Panto.
3 'ROAD MANAGER' AND OLÉ
She moved to Madrid to train as a makeup artist, but ended up as a personal assistant to the tonadillera.
4 JUMP ON THE TELEVISION WHEEL
When Kiko Rivera got into Survivors 2011 to cover holes, Anabel jumped on set to defend him. It was his television debut. It is seen that he liked it and, with less fortune than his cousin, 'survived' in the Cayos Cochinos -only 15 days-, and enrolled in the Big Brother VIP of 2019, being the first expelled.
5 THE CLAN SPEAKER
With the blessing of Uncle Agustín –who is the one who puts the dots on the i's–, she has been the authorized spokesperson for the Pantoja, going to the death with everyone, except perhaps Chabelita, at whom a poisoned dart has (tele) directed .
6 THREE LOVES, THREE
He maintained a relationship with the tronista Antonio Sánchez, whom he planted just before entering Survivors. He was followed by Juanlu Viñolo –Fleky for friends–, a military man by profession and a fan of Seville. But the one who has tied the knot is the Canarian windsurfer Omar Sánchez, alias El Negro. They live in Pozo Izquierdo (Gran Canaria) and the coronavirus has postponed the wedding scheduled for the summer.
7 A WEIGHT PROBLEM
At 18 he weighed 100 kilos. Apparently anxiety is to blame. He put on a gastric balloon, but the curves just didn't go away. However, instead of struggling, he shows lorz with joy. During the state of alarm, Sálvame – in which he has collaborated since 2013 – offered his gastrocardio charts in streaming from his living room, not always at the height of Eva Nasarre.
8 'INFLUENCER' OF ZERO KILOMETER
Always glued to the mobile, she has 1.3 million followers on Instagram and is raffled off by brands that do not appear in Vogue but have their audience. Your spontaneity likes. According to the journalist María Patiño, he could be earning 20,000 euros per month.
9 'BUSINESS-WOMAN'
Entrepreneur is, the girl. What if a jewelery line, what if a capsule collection of swimsuits, what if sunglasses, what if a manicure center. They don't take off, but it tries. Now, together with her future husband, she has opened a water sports company.
10 THE QUEEN OF LAPSUS
One of his assets is his lapses, especially when he intersperses English or gives examples of something. He insulted Kiko Matamoros with "you are a pink" (rose in English) – instead of pig (pig) -; and confused Grey's Anatomy with Fifty Shades of Gray. Curiously, the skids are exciting.