10 plans to do in the Canary Islands this weekend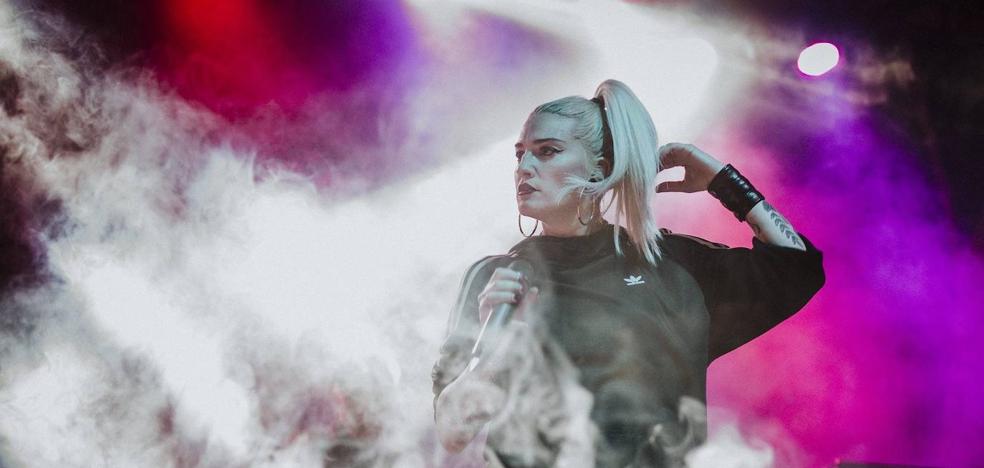 The weekend is coming. A period of rest expected by many to relax and enjoy life.
Although the restrictions are no longer in force, we suggest that you always respect the security measures, keeping your distance, and always have a mask in closed spaces.. It is the only way to enjoy a calm and safe experience.
As every week we show you some plans that can be carried out in the Canary Islands from today until Sunday.
Gran Canaria: «31 stories for October» (Book presentation)

This Friday, April 8, you can enjoy the presentation of the book 31 stories for October. This children's play comes from the Fundación María Fulmen publishing house. Participating in this event are Ina Gámez, the illustrator and promoter of this initiative, and Carmen Herrera Castro and Eloísa Galindo López, representatives of Editorial Fundacion.
This appointment is at 19:00 in the afternoon at the Casa de Colón, and you can attend for free until full capacity is reached.
La Gomera: «Sexual comedy of a summer night» (Theater)

On Friday, April 8, at 8:30 p.m., the La Gomera Auditorium will host the theatrical show Commedia sexual de una noche de verano, by Acelera Producciones, a comedy of entanglements by Woody Allen in which the experiences of three couples who , at the dawn of the 20th century, get entangled in a weekend in the countryside.
Free entry until complete seats.
Tenerife: «Interurodeoksyeon» (Film screening)

Awarded the Silver Bear for Best Screenplay in Berlin, TEA screens the new film by Korean director Hong Sang-soo. The director of Parasites presents a winter tale in three movements where a shared smile, an unexpected hug or a frozen swim in the sea can be an opportunity to start over.
It can be viewed at the TEA from April 8 to April 10. Tickets for film screenings at TEA can be purchased through the center's website or at the box office.
Fuerteventura: "Discover the treasures of Fuerteventura" (Guided tour)

The Gymkhanas arrive through La Oliva and Pájara. A fun activity to learn about the history, heritage and curiosities of the towns of Fuerteventura. You will have to find hidden clues in emblematic places of each town while you know its history.
"Treasures of Fuerteventura: a story to discover" is organized by the company »Arenisca, Arqueología y Patrimonio«, financed by the Ministry of Culture of the Cabildo de Fuerteventura and has the collaboration of the six municipalities of Fuerteventura, in addition to the Raíz associations del Pueblo, More Ruines than Cain and Mafasca Collective.
The event is free but with limited capacity. It will be held at 10 in the morning. On April 9 it will be available in La Oliva and on April 10 in Pájara.
Lanzarote: "The Fury" (Monologue)

La Furia is an exponent of current feminist rap, as well as a social educator and an expert in equality and music therapy. She uses rap as a tool for empowerment, sisterhood and political advocacy. In her lyrics she talks about incomprehension, freedom and feminism, with a style that mixes influences that come from rumba, soul, copla and gothic choirs. The show will feature a monologue by the journalist and feminist activist Irantzu Varela.
The appointment is on Saturday, April 9 at 7:30 p.m. at the Víctor Fernández Gopar "El Salinero" theater.
El Hierro: «Magma bike 2022» (Cycling)

The City Council of El Pinar and the Canarian Cycling Federation organize this mountain bike event that will be held
This Saturday April 9th. On April 10, the Magma Bikids will be held.
La Palma: Easter concert

The Municipal Music Band of Breña Baja will offer an Easter Concert on Palm Sunday, April 10 at 5:00 p.m. in the Plaza de Las Madres de San José, promoted by the Department of Culture of the Breña Baja City Council and presented by D Julio Marante Díaz, Official Chronicler of the Very Noble and Honorable Villa de Breña Baja and musical direction of Pablo Arrocha Morales.
Admission is free until full capacity.
Gran Canaria and Tenerife: «Likes and scars» (Concert)

Melendi returns to the Canary Islands this summer full of «Likes and scars». After more than 20 years, Melendi continues to maintain that playfulness that characterized him so much, while, over the years, he has shown us a plausible musical maturity.
"Likes and scars", an album full of good vibes, in which criticism prevails over current society and the use of social networks and with which the singer intends to downplay likes and advocate for naturalness.
On July 15 he will perform at the Gran Canaria Arena. You can buy your tickets here
On July 16 he will perform at the Parque Marítimo Palmetum in Tenerife. You can buy your tickets here
More festivals and concerts

Here you can see all the music festivals and concerts that will be held during the year in the Canary Islands
Gran Canaria: «Human all too human» (Exhibition)

If you are interested in modern art, we invite you to go to the Atlantic Center for Modern Art, located in Las Palmas de Gran Canaria. There you can enjoy the exhibition "Human all too human", an exhibition by the Iranian artist Arita Shahrzad. Human, All Too Human is a sculptural project with architectural, philosophical and poetic resonances, made up of works created in Iran.
The exhibition shows the result of the research work carried out in recent years by Shahrzad, with the collaboration of artists, architects and artisans from his country, who have managed to interpret his proposals through current technology and an intellectual dialogue that goes beyond beyond the starting positions of each.
The proposal is completely free and will be available until May 29 from Tuesday to Sunday from 10:00 a.m. to 9:00 p.m. C/ Los Balcones, 9 and 11 · Las Palmas de Gran Canaria.
Gran Canaria: «Tribute to Dolores Campos Herrero» (Exhibition)

Exhibition sample of the works of the writer Dolores Campos Herrero,
protagonist of the Canary Islands Day of Letters in 2022. The exhibition will be available in the island library of Gran Canaria until April 23. It can be visited from Monday to Sunday from 10:00 a.m. to 8:00 p.m.
Bonus: Billboard

If what you want is to relax watching a good movie, here we show you the billboard of the week. Highlight title like
"Fantastic Beasts: Dumbledore's Secrets", fantasy movie; either
"Paris, 13th arrondissement"For more details see the billboard here.