10 mythical series that are about 'teen' girls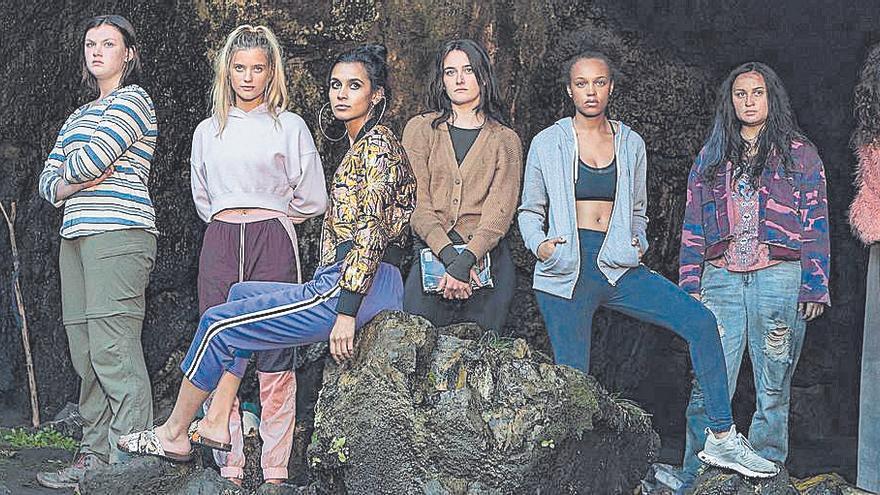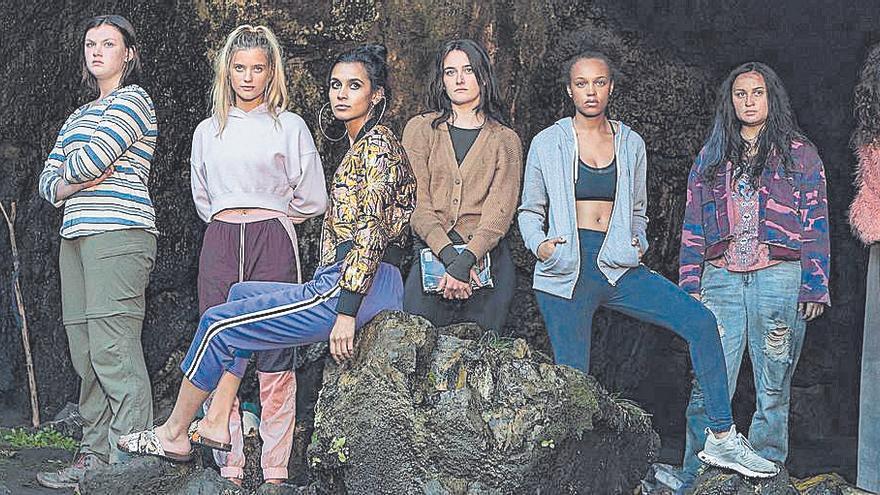 It wouldn't be that strange. To begin with, this premiere last December starts from a rather irresistible premise: What if only the most different teenage girls had fallen on the island of Lost? Created by Sarah Streicher (of the Daredevil writing team) and with many directors involved, The Wilds also heads in unexpected and intense directions: it is both a fantastic mystery and an exploration of what it means to be a teenage girl in society. contemporary western. Its premiere provides the opportunity to review some great precedents, from the groundbreaking Es mi vida to the underrated Two Very Lost Bullets.
Far from the pink romance – IT'S MY LIFE (1994-1995)
It was the youth series that discovered Claire Danes and Jared Leto in the mid-nineties. The first was Angela Chase, an intelligent and alert middle-class fifteen-year-old who seemed to carry all the angst in the world behind her back. Leto was Jordan Catalano, an object of fascination for our heroine: the promise of something insurmountable and indefinable. Far from rosy romance, this Winnie Holzman creation respectfully explored the dramas that accompany adolescence, from confusion to longing, from unnecessary gossip to the simple abyss of inertia. Although a critical success, it did not sweep the audience. It only lasted 19 episodes. The penultimate tragedy for Chase.
Metaphor of Anxieties – BUFFY, VAMPIRES HUNTER (1997-2003)
Its creator, the now all-powerful geek demigod Joss Whedon (one of the main architects of the Marvel Cinematic Universe), described it as a cross between, precisely, It's my life with the X-Files. The institute here becomes (literally) a movie horror, with creatures and phenomena that are surprising and that function as a metaphor for the anxieties inherent in adolescence and early youth. His heroine, Buffy Summers (Sarah Michelle Gellar), was easy to relate to, although not all 16-year-old girls kill vampires when no one sees them. Or not at least vampires with all the letters.
Good detective and good person – VERONICA MARS (2004- 2019)
Before Rian Johnson's celebrated Brick movie, Rob Thomas already proposed a mixture of the high school context with the epic neo-noir. Between 2004 and 2007, Kristen Bell wowed many viewers in her role as the student / detective of the title, the kind of role model you would want for your teenage daughters: good at her investigations and good as a person too; oblivious to the comments of supposedly cool people and focused on the search for the truth. A good handful of fans paid for the 2014 film sequel through Kickstarter. And in 2019, Hulu released an interesting eight-episode fourth season.
Teen soap opera – GOSSIP GIRL (2007-2012)
The titular narrator of Gossip girl is precisely Kristen Bell, aka Veronica Mars. Co-developed by Josh Schwartz and Stephanie Savage, already collaborators at OC, Gossip girl is the best teen soap opera ever, a classy, ​​venomous marvel about rich girls and boys from New York's Upper East Side. The best of them are: that Queen Bee named Blair Waldorf (Leighton Meester); his friend Serena van der Woodsen (Blake Lively), or the less and less timid Jenny Humphrey (Taylor Momsen). Debut dances, fake courtships to mask adulterous romances, secrets, secrets, secrets – this series has it all.
Emotional Roller Coaster – SKINS (2007-2013)
Possibly the most realistic, painful, and fun exam of adolescence ever seen on television. Its screenwriters changed the genre of youth series almost accidentally. Or at least that's what one of them, the great Jack Thorne, said in the course of a recent interview: "We were only concerned with making a series that we liked. Then everything turned into an incredible roller coaster ". For roller coaster, the episodes dedicated to Cassie (Hannah Murray), a girl with anorexia nervosa, among other mental disorders; the talented clarinetist Jal (Larissa Wilson), or an enigma named Effy (Kaya Scodelario).
The 'striped' of the age – EUPHORIA (2019-)
The series in this selection with which, perhaps, The Wilds best connects in its treatment of female adolescence. The same anxiety, the same struggle to transcend, the same struggle to understand and be understood. The same daily combat with the drawers where society wants to lock up young women. Even more daring, Euphoria has a rare emotional core: the romantic friendship between Rue (Zendaya), cisgender, and Jules (reveal Hunter Schafer), trans. On December 7, the Christmas special episode Las rayadas do not last forever, considered by its followers little less than the moon, premiered on HBO.
Supense and crime – LITTLE LIES (2010-2017)
Somewhere between Gossip Girl and Desperate Housewives, this ABC Family surprise hit plots four hideously privileged rich girls into a plot of mystery, suspense and crime. Long estranged, Aria (Lucy Hale), Emily (Shay Mitchell), Spencer (Troian Bellisario) and Hanna (Ashley Benson) reunite after receiving messages from a mysterious character who seems to be aware of all their little transgressions. They all lie like Cossacks (the title of the series does not deceive) and hide secrets: Hanna, for example, is kleptomaniac, like the girls of the vindicable Kleptomania.
Universal Humiliations – DERRY GIRLS (2018-)
This creation by Lisa McGee takes place in a very specific space and place: Northern Ireland in the third decade of the Troubles. But the small humiliations that his young heroines suffer from day to day are quite universal. It's easy to feel close to Erin Quinn (Saoirse Monica-Jackson), whose literary dreams are drenched every day with jugs of cold water; or his eccentric cousin Orla (Louisa Harland); or that gay nerve wreck Clare (Nicola Coughlan), or horny Michelle (Jamie-Lee O'Donnell). In its home country it is the most successful series in history. Outside of it it is still a (too) well-kept secret.
A classic that has innovated – SKAM (2015-2017)
In addition to being an influential electronic label, Skam is the name of a Norwegian series that has marked an epoch and given rise to endless adaptations, especially European ones, including SKAM Spain. The most memorable is the original. Now we are more used to it, but in their day there were not too many adolescent series that addressed sensitive issues (toxic relationships, feminist struggles, conflicts of faith) and did so with a sense of truth and delicacy of nuance. The creator Julie Andem also innovated in structural issues: an episode could last 18 minutes and the next half an hour and the next almost a whole. Classic, no matter where you look.
An explosive rarity – TWO VERY LOST BULLETS (2020)
Netflix has unfairly canceled this creation by Kathleen Jordan, an explosive rarity that deserved a long life. In this impossible action comedy, Maddie Phillips and Anjelica Bette Fellini play twins who do not skip a class at their Christian high school, nor do they miss any opportunity to explore their sexuality behind the Lord's back. When they accidentally destroy their father's truck, they team up with a hardened bounty hunter to capture criminals and escapees. If it all sounds crazy, it's because it is. But the series also contains insightful observations about the days when you really start to make your own ethical decisions.