1.8 million Spaniards between 60 and 69 years old wait for their second dose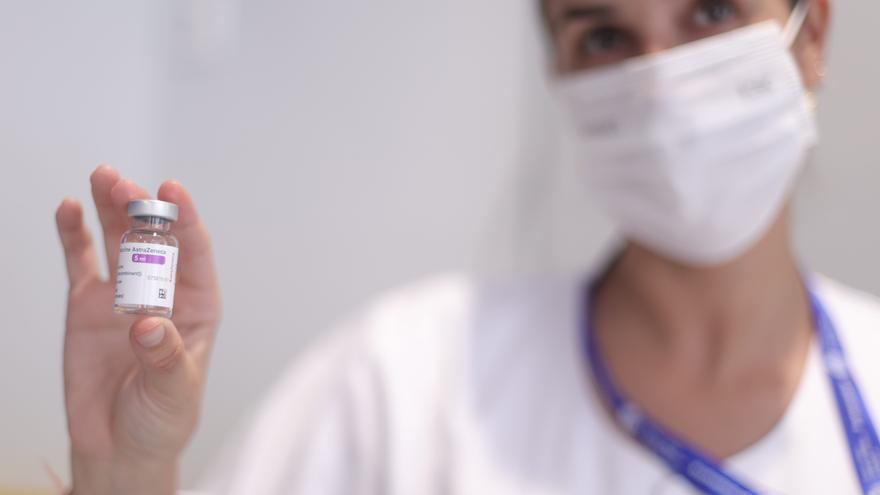 More than 1.8 million citizens aged 60 to 69 years are waiting to complete their vaccination Despite the fact that several communities decided weeks ago to shorten the deadline for the administration of the second dose of AstraZeneca due to the advance of the delta variant and the subsequent explosion of infections among the youngest. The vaccination report of the Ministry of Health shows that almost all, that is, 95% of this group, 5,062,906 out of a census of more than 5.3 million to vaccinate, have received at least one dose, mostly of the Anglo-Swedish preparation.
In this sense, 65% (3,474,885) are already immunized with the full regimen, after in mid-June several communities decided to advance the administration of the second dose of AstraZeneca to week 10 or 8.
The Community of Madrid, Andalusia and Galicia were the first to reduce the term of administration of the second doses to the sixties, as announced on June 17 in view of the alert in countries such as the United Kingdom on the delta variant expansion. Subsequently, and when the levels of contagion among young people have triggered again the average cumulative incidence in Spain (already at extreme risk of transmission above 300 cases), other communities have been joining this strategy and Murcia did so this week, once the Public Health Commission endorsed the measure.
The sixties are still delayed in immunization compared to the group aged 50 to 59 years, whose percentage with the complete schedule reaches 81.9%, that is, 5,759,569 citizens already with the two punctures from Pfizer or Moderna (whose interval is 3 and 4 weeks, respectively), or with the single dose from Janssen.
By communities, Extremadura is the one with the highest percentage of the population in their sixties that has been immunized, specifically 77.8%. They are followed by La Rioja (77.5%), Melilla (76%), the Community of Madrid (71.9%), the Valencian Community (71.5%), Castilla y León (70.3%) and Catalonia ( 70%).
Navarra (49%) and Cantabria (50%), as well as Asturias, Aragón, the Balearic Islands and Ceuta, with the lowest percentage of citizens aged 60 to 69 years with the complete guideline, all with only 52% of these elderly immunized.
Health data indicate that the communities have more than 2.1 million doses of AstraZeneca in the refrigerators, despite the setbacks in the supply of this preparation since the campaign began.